Plan Ahead to Save Money on European Travel
Traveling to Europe is a great experience, but mastering the art of the exchange rate can be a bit tricky.
The choices you make on ATMs and currency conversion services you make during your trip could save you — or cost you — quite a bit of money. You're going to pay a bit extra when traveling overseas, but preparing ahead of time and making smart decisions can help you keep costs to a minimum.
Here are a few financial tips to keep in mind during your European vacation.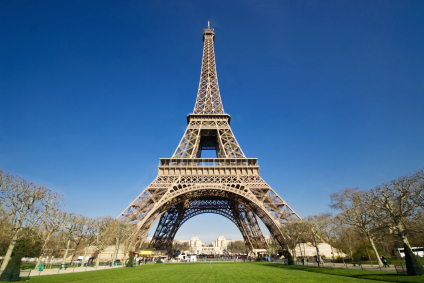 Prepare Before You Go
The best step to take before you embark on your trip is calling your credit card issuer and bank to let them know you'll be overseas. That way, the companies won't clamp down on your account with their fraud protection policies when they see your card being used in France or Spain.
If you're really planning ahead, optimize your accounts for travel. HSBC offers a Premier Checking account that caters to worldwide travelers. The attached credit card comes with no foreign transaction fees, worldwide telephone support and overnight card replacement. Skipping out on inconvenient transaction fees could be a great way to save money, considering Citibank, Chase and Bank of America® generally all charge as much as 3% for each foreign transaction.
If you know the trip will require you to withdraw large amounts from your account each day, you can ask your bank about raising your withdrawal limit.
Find Everyday Discounts
Do some research to find out whether hotels and merchants at your destination reward you for using cash. Some smaller hotels offer discounts if you pay in cash. But getting the cash can be expensive in its own right if you aren't careful.
Traveler's checks and exchange services at airports or tourist-friendly destinations are generally not the best option because they usually charge higher fees than ATMs. If you must use a currency exchange counter, obtain just as much money as you need at the moment, and stay away from airport locations.
Use ATMs located at banks, not stand-alone locations. The transaction fees you pay using your bank (usually about 3%) pale in comparison to the fees you could find yourself paying if you use a random ATM, according to IndependentTraveler.com. It pays to do your homework in this regard: If you use your bank, you can avoid extra ATM fees. If you end up using another bank's ATM, you could pay a standard ATM fee and a conversion fee.
On the flip side of the rewards some merchants offer for cash payments are the fees some charge on credit card transactions. Be sure to find out whether your hotel charges extra for credit card billing so you can better decide whether to use cash or credit.
Good News on Exchange Rate
No matter if you use cash or credit, now is a good time to travel to Europe.
At the end of last week, the Euro had slipped below $1.20 for the first time in four years. The less the Euro is worth in comparison to the U.S. dollar, the more your dollar will convert into overseas. The Euro's current level is equal to its worth when it originally hit the market in 1999.
Ask a Question