Banks Prepare to Push Overdraft Protection Opt-Ins
If you can't decide whether to opt into overdraft protection, chances are your bank would love to help you choose.
Thanks to a new U.S. law, banks can no longer automatically enroll their new customers in potentially costly overdraft protection plans as of July 1. On August 15, they'll have to give existing customers the opportunity to opt in or out of overdraft protection.
In light of that legislation, banks are looking for the best way to convince their customers to opt into the plans.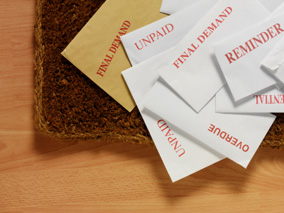 Aggressive Opt-In Advertising
Many banks are including prominent advertisements for their overdraft protection plans on the pages with information on their accounts.
For a good indication of how banks are approaching the new law, check out this web page. ACTON Marketing, a financial services marketing firm, offers to "help make (banks') Overdraft Opt-in Program a success." The advertisement calls customers "stubborn" and offers to help banks gain the highest possible number of opt-ins.
ACTON's suggestions for ways banks can remind their customers to opt in include standard mail, E-mail, Online, statements, in-branch and over the phone approaches. In short, you'll probably hear from your bank a couple of times how necessary overdraft protection is.
Should You Opt-In?
An overdraft protection plan might be just the thing for you if you are afraid you might overdraft your account by a large amount. If you're more likely to overdraft by just a few dollars, you might not want to opt in.
If you sign up for overdraft protection, you'll be penalized a fixed rate when you try to overdraw your account (usually near $30) and you'll be protected from overdrawing the account. If you accidentally overshoot your funds by $500, that could be valuable. If you take out $5 extra one day, overdraft protection could be costly.
Some banks take a different, more customer-friendly approach to overdraft. ING Direct, an Online bank with a few physical branches around the nation, offers an overdraft line of credit, meaning you won't be penalized for overdrawing your account. Instead, you pay interest (about 7.5% right now) on the amount you overshot your funds until you repay the debt.
For information on ING Direct's Electric Orange checking account and overdraft line of credit, click here.
To see ACTON Marketing's aggressive pitch to banks, click here.
Ask a Question