Mortgage Rates Near All-Time Low
Average mortgage rates in the U.S. have dipped to near record-low levels, according to a Freddie Mac survey.
Average interest rates on American 30-year fixed rate mortgages fell to 4.72% from 4.79% one week earlier, according to the mortgage-backing company. At this time last year, the average on a 30-year fixed rate mortgage was 5.59%.
The nation's average rates on 15-year fixed-rate mortgages were even lower, setting a record low for a fourth consecutive week at 4.17%, down from 5.06% one year ago.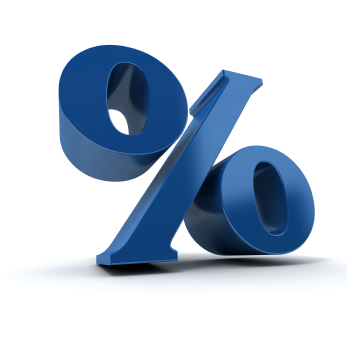 What's it Mean for You?
If you're in the market for a new home, a low average rate isn't necessarily a bad thing. On average, you'll pay about 1% less interest on your home payment right now than you would one year ago. The average rate on a 30-year fixed-rate mortgage is down about 4% from a decade ago.
If you're anxiously awaiting the full recovery of the economy, the continued plummet probably won't make you too happy. Frank Nothaft, Freddie Mac VP and chief economist kept some room for optimism in his comments in the company's news release.
"Overall, the economy does show signs of improvement," Nothaft said. "The Federal Reserve reported in its June 9th regional economic review that the economy strengthened in all 12 of its districts over April and May."
Why the Plunging Rates?
Mortgage rates fell as part of a domino effect started by the weak national unemployment report, according to Freddie Mac.
"Following a relatively weak employment report, bond yields fell this week and mortgage rates followed," said Frank Nothaft, Freddie Mac VP and chief economist.
The lowest mortgage rates can be found in the West, which was ravaged by the mortgage meltdown and has not seen a substantial recovery. The Northeast U.S. has the highest average 30-year rates while the Southeast and North Central share the top 15-year rates.
To read Freddie Mac's full release, click here.
For a list of mortgage rates, click here.
Ask a Question