Think Outside the Box This Father's Day
If your father already owns a giant collection of ties, wallets and belts from Father's Days past, try buying him something else this time around.
Some not-so-obvious gifts exist that could help your dad in the short-term and the long-term. Investment- and savings-centered gifts could be good gift choices for your father on June 20.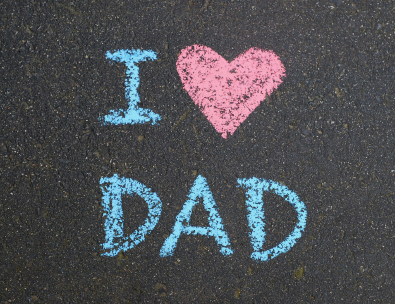 Tax Deferral for Dad
U.S. Savings Bonds could make an easy and unexpected gift. They will appreciate slowly due to low interest rates, but your father won't have to pay taxes on the money he puts in until he decides to make a withdrawal.
You can purchase bonds Online through the government's TreasuryDirect website or in person at any financial institution.
To buy a U.S. Savings Bond as a gift, you need to know your father's full name, social security number and TreasuryDirect account number. You must be 18 or older to buy U.S. Savings Bonds.
Get His Savings Started
If your father is headed toward retirement and could use a nice gift for himself once he gets there, consider helping him start an account with SmartyPig.
SmartyPig is a savings service that allows others to pitch in funds. So once you set up dad's account and put in a few dollars, you can check in as he progresses toward his goal (car, TV, recliner) and throw a nice cash contribution his way any time you have some extra money.
Let Dad Decide
If you honestly have no idea what your father wants this year, just opt for a gift card. The best option to save a few bucks could be this American Express Gift Card, which comes with free shipping on its special Father's Day edition.
Want a Win-Win? Refer Him
Banks and credit card companies frequently offer referral deals that can benefit both parties.
For example, First Tennessee Bank recently launched a referral program that nets you and your dad $50 each. All you have to do is fill out a promotional page and make sure your dad wants a new bank account.
Review a Bank, Win a Father's Day iPhone
With MyBankTracker.com's latest sweepstakes, you have a chance to win a brand new iPhone 4, set to hit shelves June 24. All you need to do is review a bank and you'll be entered in the sweepstakes. Once you've got the iPhone 4, you'll have to resist your urge to pocket the gadget and ignore your father's complaints about you being a few days late with a present before presenting him with the summer's most popular tech tool.
For information on buying savings bonds, click here.
Ask a Question