Utah Homeowner Challenges Bank of America Foreclosure Department
Bank of America®'s home foreclosure division, ReconTrust, is fighting a court case in Utah for its right to sell hundreds of foreclosed homes in the state.
A St. George, Utah, homeowner is fighting the foreclosure of her home by contending the bank did not have legal standing to foreclose on homes in the state because ReconTrust is not registered as a business with the Utah Department of Commerce. The Salt Lake Tribune first reported the story.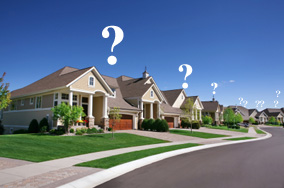 Nearly 1,000 Foreclosures Depend on Case
ReconTrust, part of Bank of America®, has about 970 pending trustee sales in Utah that are being held up by the case.
The Bank of America® legal team is claiming the case is not legitimate and that it has caused the institution "significant harm" because it has kept it from foreclosing on all properties, residential and commercial.
Utah a Mortgage Meltdown Victim
Utah has not fared particularly well amid the nation's mortgage meltdown. Washington county, which contains the town of St. George, registered an 8.8% mortgage delinquency rate as of the end of 2009, compared to the 5.6% national average.
Ask a Question