Government Limits Credit Card Fees to $25
The government announced Tuesday that it was adding several regulations to its list of credit card rules meant to protect cardholders from card companies.
The Federal Reserve approved the rules, which will shield customers from "unreasonable late payment and other penalty fees" and make issuers "reconsider interest rate increases made since last year."
The most important measure passed Tuesday was the limiting of credit card fees to $25.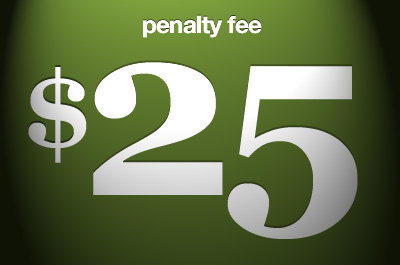 How the Rules Affect You
The newly passed legislation, which amends the Truth in Lending regulation, does a few different things for the consumer:
Credit card issuers will no longer charge a penalty fee of more than $25 for paying late or violating any contractual terms unless the consumer is regularly in violation of the contract
Credit card companies will no longer be able to charge fees in excess of the dollar amount tied to the original violation. For example, companies can no longer charge a $39 fee when a consumer is late on a $20 payment. Issuers will only be allowed to charge one penalty fee on each late payment or other violation
"Inactivity" fees will be disallowed. The fees were previously charged to customers who did not make frequent purchases with their cards
If your issuer raises your rate for any reason, it must give you a reason why
Issuers must reevaluate any rate hikes made since the start of 2009.
These rules will go into effect August 22.
New Rules, CARD Act Impact Card Companies
The government in recent months has cracked down on the predatory lending practices exhibited by some credit card issuers.
It passed the Credit Card Accountability, Responsibility and Disclosure Act (CARD Act) last year and enacted the rules earlier this year. The CARD Act made sure issuers warned customers of service changes and forbade interest rate hikes within the first year of a member's term.
To read the Fed's press release on the changes, click here. To read an official wrap-up of the new rules, click here.
Ask a Question