Light-Hearted Website Adds a Bit of Wit to the Job Search
The latest unemployment statistics are deceptively promising. The U.S. Labor Department reported a slight but steady decline in unemployment since early this year, but the May 2010 rate of 9.7% can principally be attributed to the hiring of 411,000 temporary census workers in May and is expected to tail off again in June.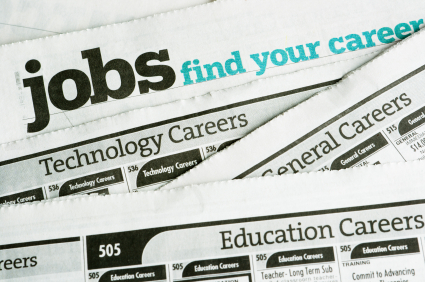 Although the good news might seem temporary, there is another way Americans can keep their chins up and maybe even their wallets full.
Cue filmmaker Jeremy Redleaf, creator of OddJobNation.com. After seeing too many of his friends lose their jobs, Redleaf created the website, which "helps turn lemons into a lemonaid stand."
With a motto that reads, "Turn That Pink-Slip into a Golden Ticket," OddJobNation.com helps visitors find work to make an extra dollar or two.
In a 2009 interview with The Washington Times, Redleaf said, "It's very rare that there are no jobs in an industry. You just have to get more creative with your searches."
The bleak economy has left many Americans disheartened, but OddJobNation.com provides a small glimmer of hope. Its a site filled with wit and humor that, if nothing else, will make you smile. Here are some of most unique postings that we found:
Exercise Cheerleader
"I need you to cheer me on to exercise while I exercise. It's that simple. You can be a male or female and any age for this job. I don't have a gym, so, you have to do this job in my home. Pay is $10 an hour. I need you for around 3 hours. I need you today around 730pm."
Rice Eaters
"Looking for rice eaters to participate in a research event that will take place in south Los Angeles area on the mid week of February.
ANSWER YES OR NO TO KIND OF RICE YOU EAT:
WHITE RICE
BROWN RICE
Pay: $175/2hrs and 15min"
Can you shear angora goats?
"We are looking for someone to shear our two angora goats. Someone who can teach me how to do it is a huge plus! We can do a work-trade for shearing (you can keep the wool from 1 goat, or I can garden for you, or I can make you a gourmet meal for post-shearing party, or …… many options!) or you can name a price you think is fair."
Seeking finger or toe amputee for prosthetic model
"Seeking female finger or toe amputee for purposes of developing and advertising silicone prosthetic digits. Will pay $100 per hour session, which would consist of photographing and molding affected hands or feet for prosthetic fitting. Will offer free or discounted prosthetics in substitute of compensation if desired. Pay: $100"
For more interesting job opportunities and funny posts, visit: Oddjobnation.com
Which job search website have you had the best experience with? Let us know in the comments section.
Ask a Question