Bernanke: Government Will Study Relationships Between Big Banks
First the government set out to ensure no bank could be "too big to fail." Now, the Federal Reserve is starting a program to decide whether large banks are too connected .
Fed chairman Ben Bernanke spoke in New York on Wednesday, laying out an in-the-works program that would "better identify potential channels of financial contagion."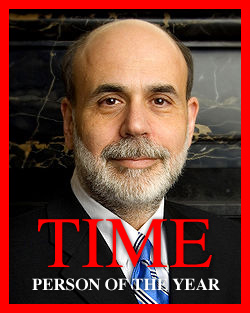 Why Bank Interconnectedness is Dangerous
The interconnectedness of financial firms is a more important influence on the potential failure of the economy than the size of banks, according to a research paper by NERA Economic Consulting.
In the months and years after the financial crisis, the overwhelming size of some U.S. banks drew the ire of the public and government. But the study says the degree to which the banks are connected to one another plays an even larger role in making the economy vulnerable.
"Firms that maintain a higher degree of interconnectedness pose greater systemic risk and warrant a higher prioritization in any systemic risk mitigation efforts undertaken," according to NERA. "Firms that are less connected and pose less risk to the financial system should be treated commensurately."
Bernanke did not give many specifics on the Fed's plan to gauge interconnectedness between banks, only saying, "(Fed) supervisors are working to improve their understanding of banks' largest exposures to other banks, nonblank financial institutions and corporate borrowers."
Bernanke Takes Advice From Academics
The Wednesday event represented the official release of "The Squam Lake Report," a document created by top academics that recommends ways to correct the U.S. financial system.
Bernanke said he agreed with the basic principles put forth in the study: That the "too big to fail" concept should go away and that the government should not focus on one institution at a time, but instead choose to tackle the health of the entire system.
To read Bernanke's speech, click here.
Ask a Question