Congress Moving Toward Regulating Stock Brokers' Ethics
U.S. Senators and Representatives gathered this week to discuss adding regulations to the stock and insurance brokerage industry. The "fiduciary duty," an agreement required between investment advisors and their clients, holds advisors up to a legal and ethical standard and requires they place their clients' interest ahead of their own potential for financial gain. Lawmakers could decree that the fiduciary duty be mandated for stock and insurance brokers, as well as official investment advisors.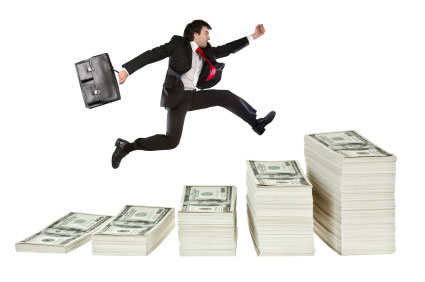 While financial advisors are held to a fiduciary standard, insurance and stockbrokers are only held to a suitability standard. A suitability standard expects brokers to align client investments with client financial goals. Sounds harmless enough, but in actuality this leaves a lot of loopholes for brokers. The potential risk of suggested investments could be harmful to clients, and brokers would not be considered at fault.
The House will propose to replace the Senate's language in a bill that was passed this May. These negotiations could last hours as the individuals that want to see the House revision passed will have to lobby for the removal of the Senate's language.
What does this mean for consumers? There are many potential benefits to having a financial advisor. If this bill passes, there will be an increase in the benefits involved with using stock and insurance brokers. The added security of the fiduciary standard could prompt a rise in the use of brokers.
Using Brokers
Turning to a broker to help with your finances can be a very smart decision. Brokers often have a better understanding of the financial options available to consumers. They also have access to a broader range of investment opportunities and therefore can provide a better explanation when it comes to purchasing an insurance package or bonds. Brokers are expected to pass different state and federal exams that qualify them to work for brokerage firms. Having a licensed individual advise you is sometimes better than trying to invest money on your own.
Using a broker can come with some disadvantages, too. For example, many times the insurance company a customer decides to go with pays insurance brokers which could lead to biased advice. Insurance brokers often search for companies that offer the most money to them and don't bother to update their yearly search based on the best deal. One of the biggest disadvantages of employing a stockbroker is that they often work off of their clients' trading commission. Meaning, in order to keep their jobs, brokers need to generate a certain amount of investment fees and it doesn't necessarily matter if their client is losing or making money.
It is important not jump at the first broker you find. Search Online, talk to friends and utilize other options to find the best financial professional for you.
Ask a Question