Congress Discussing Changes to Federal Reserve Chief Nominations
Members of U.S. Congress proposed this week a measure that would limit the role banks play in electing Federal Reserve chiefs.
Currently there are 12 Fed chiefs; six chosen by banks and six selected by politicians. U.S. Rep. Barney Frank (D-MA), Chairman of the House Financial Services Committee and chief negotiator, supports reducing the role of commercial banks in appointing regional Fed chiefs. This would help increase accountability and decrease conflicts of interest, according to Frank.
What Frank is more concerned about reforming is giving the Fed chief selection process "complete transparency." Increasing disclosure would be part of the financial regulatory legislation that would give the Fed more watch over Wall Street.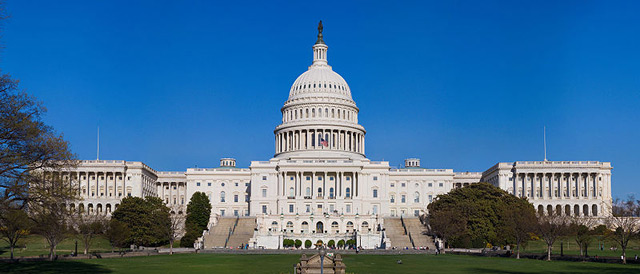 The piece of financial regulation would place the New York Federal Reserve at the head of central bank's new role overseeing the nation's financial stability. The regulation would include a provision stating that the President of the Federal Reserve Bank of New York would be appointed by the White House.
What is The Fed?
'The Fed,' or The Federal Reserve System, is considered the central banking system of the United States. The Fed operates as a bank for the government as well as for other banks. It provides the nation a more stable and flexible way of banking. There is a network of 12 Federal Reserve banks that all operate under the Federal Reserve System.
Located in major cities, the 12 regional banks share the task of overseeing the activities of different financial institutions. It is the Fed's objective to ensure consumers receive fair treatment from financial institutions. This is why removing bank commercial bank authority is an important issue in the election process for the president of each branch. Congress is trying to make sure the Fed is remains an independent entity within the government.
Financial Reform on Its Way
After spending 18 months drafting a way to fix the financial crisis, Congress is more than ready to pass a finalized bill.
Lawmakers are aiming to get a bill agreed upon by the House of Representatives and Senate and approved by the end of the month. Although everyone is hopeful that this will prevent another crisis, financial experts and economists think it could be too early to celebrate. This reform could end up placing power in the hands of the same regulators that failed to manage the system properly before the recession.
Only time will tell if this is a change that will launch improvement and stability across the American economy.
To read the Boston Herald's take on the situation, click here.
Ask a Question