College Savings 101: Using 529 Plans
Preparing for your child's college education can be a daunting — and expensive — task, but with a 529 Plan you can begin saving today.
529 Plans: The Basics
529 Plans got their name after being highlighted in section 529 of the International Revenue Code.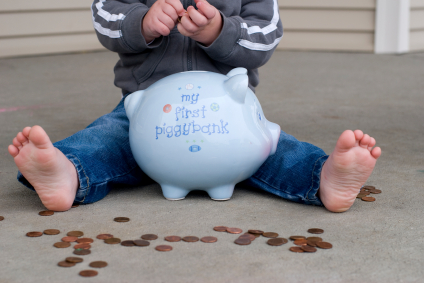 A 529 Plan is basically an investment in the future education of your child operated either by a state or an educational institution. Every state currently offers at least one 529 Plan, and they can differ depending on the location of the school or your residence.
The Plans
There are two types of 529 Plans: Pre-paid Tuition and College Savings plans. Under these plans you can choose investments that fit your needs. The institution you are interested in must be eligible under the 529 Plan.
The Pre-paid Tuition Plan
This is a plan that locks future tuition rates for in-state colleges at their current value. The advantage of this plan is contingent upon the rate of tuition inflation. Pre-paid plans are usually backed by the state but can also be backed by the higher education institution.
The College Savings Plan
Much like a 401K, this plan is dependent upon the market performance of your chosen investments. The plan will allow you to choose from several different investment options. Unlike the pre-paid tuition plan there are no residency requirements.
Advantages
Most states will provide state income tax deductions for all or part of the contributions. Another large tax benefit of 529 Plan is that the principle will grow, tax-deferred.
529 Plans also have low minimum start up costs. Other fees typically tied with investment opportunities are also relatively low in relation to the state administering the plan. Once you begin one of these plans, only you are in control of the account even though it is designated for a beneficiary.
Drawbacks
Everything has its positives and negatives, including this plan. For one, not all educational institutions can be attended using a 529 Plan.
If you decide to withdraw money from the plan and decide not to use it for education purposes, there will be a 10% federal tax penalty. The 529 Plan also may affect the beneficiaries' eligibility for student loans and other financial aid.
Summary
Aside from the few drawbacks, the 529 Plan is a sound investment and a great way to help your child start off on the right foot. For more information on the 529 Plan, click here.
Ask a Question