Consolidation Could Help Credit Unions Compete With Community Banks
In the wake of the financial crisis, small banks have struggled to get back on their feet while big banks have brought in huge profits in early 2010. More than 100 small banks have been late on payments to repay the U.S. government and taxpayers for the 2008 TARP bailouts. And there's more bad news on the horizon for community banks.
On top of competing against big banks and their own bad loans, small banks have to contend with credit unions, which could grow stronger in coming months.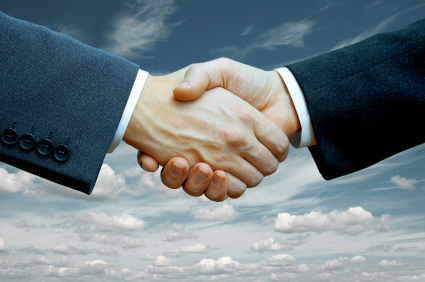 Credit Union Consolidation in the Cards
Many credit unions are struggling, meaning consolidation of credit unions could be on the way. The unhealthy credit unions — generally smaller and weaker — could be forced to merge with healthier, more robust existing credit unions to create large credit unions that can better compete with community banks.
Credit unions in the first quarter of this year grew their net worth by 4.7%, according to the National Credit Union Administration (NCUA). The NCUA facilitated 56 credit union mergers last year. From the first quarter of 2009 to the first quarter of 2010, the private banking industry shrunk by 1.3%, according to the Federal Deposit Insurance Corporation (FDIC).
As credit unions grow stronger, their ability to take on more customers and grow their market share. Chances are, credit unions won't take much business from banks such as Bank of America® or Chase, instead taking customers from community banks.
Community Banks Under Pressure
Big banks faced much of the backlash from citizens and government officials alike after the financial crisis and resulting bailouts. After all, it was shoddy mortgage lending practices from firms such as Goldman Sachs Bank USA and Citigroup that helped plunge the nation into a recession.
Big banks have emerged from the crisis unscathed compared to smaller banks, many of which are still trying to climb out from under the weight of unhealthy loans. Earlier this year the FDIC announced that its list of "problem banks" had reached 775, many of which were small institutions. These struggling firms don't have much to gain from the creation of more formidable credit unions.
Credit unions, which are owned by their members instead of a private entity, often offer better interest rates on savings products than do private banks. Credit unions appeal to some people because they are not-for-profit and are not in the business of extracting income from their customers in the same way as typical banks.
Ask a Question