Government Approves New Limits on Debit Card Interchange Fees
U.S. lawmakers came to a tentative agreement Monday to require limits on debit card fees. House and Senate Democrats worked together to have the new deal ready for completion before a July 4 deadline.
The new legislation is eventually expected to save merchants billions of dollars, which could also be good news for consumers. If merchants are saving money on interchange fees, there is a possibility they will lower prices and do away with minimum spending limits on debit purchases. Not everyone agrees that this legislation will benefit the consumer.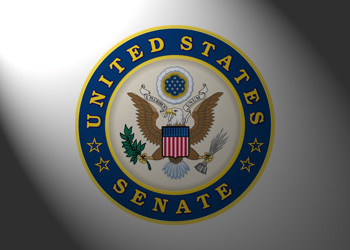 Noah Hanft, general counsel at MasterCard, told The Wall Street Journal about his apprehension over the changes: "We continue to have concerns that the ultimate outcome of this legislation would be the passing of merchant acceptance costs to consumers at a time when Americans can least afford it."
The legislation significantly could decrease the amount of money Visa Inc. and MasterCard Inc. make from interchange fees. The companies have still found a small relief in the entire process in the fact that the newest version of the legislation scaled back many limits that were initially passed by the Senate last month. The fees that debit card-processing networks charge will still be applicable to banks. The legislation is also debit card specific, meaning card companies will continue making money off of credit card interchange fees. Since the impact of the reform was softened, the final version is expected to pass on schedule.
The stakeholders on the two opposing sides of this legislation are the banking industry and the retail giants. Here are some reasons why:
Banks
The banking industry is not in favor of this bill being passed because it could be forced to to accommodate for the loss of interchange revenue by getting rid of rewards programs and raising other fees. Community banks are also concerned about the new legislation. Even though they are exempt from having their interchange fees limited, they still may have to lower them in order to stay in competition with big banks when working with retailers.
The American Bankers Association expressed worry over the agreement: "Despite some improvements, this provision remains a terrible deal for consumers, for lower income bank customers, for government benefits programs, and for community banks," Edward Yingling, ABA president, said in a release. "The harm is real – consumers will see higher costs, basic banking accounts in low-income communities will either be eliminated or involve higher prices, and government programs will cost taxpayers more money, all for the purpose of increasing merchant profits."
Retailers are not contractually obligated to actually reduce costs for consumers. If retailers keep prices level, the profit increase would just stay with them and not circulate through the economy.
Retail Giants
It is clear why retailers are in favor of this bill: Smaller chunks of their income will go to card companies.
Retailers are promising to lower prices to accommodate consumers if the legislation passes. Merchants would also be able to give cash discounts to consumers who use , check, cash, or a certain kind of debit card.
Ask a Question