Top 5 Celebrity Bankruptcies
If you're looking for a financial role model, this is not the article for you.
Take a look at these five celebrities who ended up in crippling debt because of poor spending choices and you'll know what to avoid once if and when you make it big financially: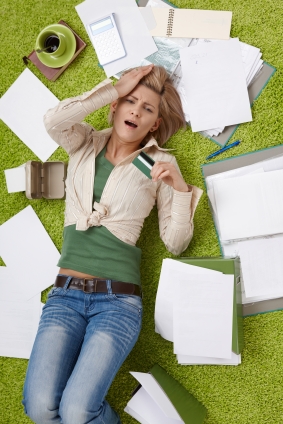 'Georgia on Her Mind'
Kim Basinger, an actress who starred in movies such as "Batman" and "9 1/2 Weeks" got some media attention for something besides her acting skills. In 1989, following advice from her family, Basinger decided to partner with the Ameritech Pension Fund to buy the town of Braselton, Georgia, for $20 million. Afterwards, Basinger made the poor business decision of backing out of a film she had agreed to star in. Consequently, Basinger was ordered to pay $8.5 million in damages after a lawsuit. Basinger soon declared bankruptcy and sold her share of Braselton for the small sum of $1 million dollars.
Real World Lesson: Prepare for the possibility of unforeseen expenses. It is smart to always have some financial cushion.
'U Can't Pay This'
Stanley Burrell, otherwise known as rapper MC Hammer, ran into financial troubles when he could no longer support his lavish lifestyle. Hammer, best known for his hit single "U Can't Touch This," fell $13 million into debt. It didn't help that he had multiple lawsuits filed against him by members of his almost 300-person entourage.
Real World Lesson: Do not promise people money you don't have or you could owe double that amount in lawyer fees later.
'That's Not Hot'
Perez Hilton, or Mario Lavandeira, was not always the six-figure earning celebrity blogger he is today. A little more than 10 years ago, when he was in college, Hilton went on a study abroad trip to Spain, on which he brought a credit card for making purchases. Hilton continued using his credit card when he moved into a New York apartment he couldn't afford. After trying to pay off debt with other credit cards Hilton soon found himself with over $50,000 dollars in credit card debt. Hilton was able to get out of debt and now runs the successful website perezhilton.com.
Real World Lesson: Don't use your credit card unless you can safely pay off what you owe each month.
'Girls Just Wanna Not Be in Debt Anymore'
80s pop icon Cyndi Lauper was not always the famously peppy singer that she is now. Early in her career, Lauper was forced into bankruptcy by a lawsuit filed by her band's manager. The band, titled Blue Angels, released an album that flopped quickly after. Blue Angels decided to break up and fire their manager, which led to the $80,000 lawsuit. Luckily, a few years later Lauper found great success and was launched into stardom a few years later.
Real World Lesson: Read all the fine print of any contract you sign, and do not release bad albums.
Four Score and Several Bills Ago
Abe Lincoln was not as good a businessman as he was a politician. When he was younger, Abe went through a number of different career interests. In 1832 he decided to buy a general store located in Salem, Ill. This turned out to be one of his worst decisions. Due to poor store credit and low sales Lincoln became liable for $1,000 in back payments (a large sum at the time). He was taken to court and had to give up all of his assets: a horse and surveying gear. It took Lincoln more than eight years to completely pay off the debt he had accumulated.
Real World Lesson: Leave the business endeavors to the professionals. If you don't know how to run a business don't try it.
To summarize, basically do the exact opposite of what these celebrities did and you will sail through to fame and fortune — or at least financial stability.
Ask a Question