Banks Use Brokerages, Mortgages to Drive Revenue
Bank assets are down as the economy sputters and the U.S. government lays out revenue-shrinking regulations. In fact, banks lost a record 5.3% in assets last year. As a result, banks are getting a bit more creative with how they sell various services.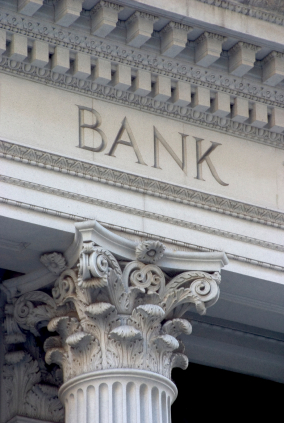 Banks are pushing brokerage services, savings and other financial services to their existing customers to replace the money they could lose if expected restrictions on investment banking come to pass.
Banks Use Other Properties to Cross-Sell
Some large banks in recent years have acquired other financial institutions through takeovers, giving them the opportunity to sell to more current customers and expand their services.
Bank of America and brokerage Merrill Lynch are under one umbrella while Wells Fargo is attached to Wachovia. Those banks are leading the recent push into cross-selling.
Bank of America Expands Brokerage With 'Merrill Edge'
Bank of America earlier this week announced the release of a new Online brokerage system catering to every day investors instead of seasoned, wealthy traders. The reason Bank of America was able to tackle the project, called "Merrill Edge," was the fact that sister company Merrill Lynch brought its membership and brokerage expertise to the table.
Bank of America also owns mortgage lender Countrywide Financial Corp., which allows the bank to have a wider reach within the mortgage market.
Wells Fargo Goes After Wachovia Customers
Wells Fargo is going after its Wachovia customers, whom it thinks would be willing to purchase additional financial services.
Wells Fargo is adding 20% more staff at some Wachovia outlets, hoping to boost Wachovia's 4.85 products-per-customer number to closer to Wells Fargo's 6.02, according to Businessweek.
Ask a Question