Discover the Hidden Costs of Buying a Home
Are you in the market for a new home? The housing market is down and prices are low, making this an ideal time to buy.
New home sales increased by 14.8% in April before plummeting nearly 33% in May. With mortgage rates at a 39-year low as of June 24 and home prices still trending below average, its easier than ever to buy a new home. But don't be fooled by the listing price — a number of costs need to be considered before you finally make the decision to purchase your next (or first) home.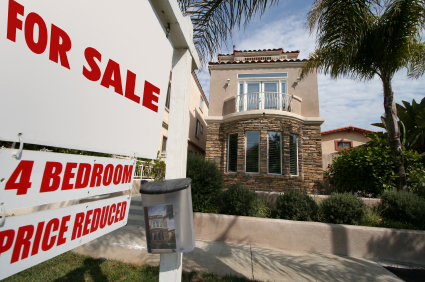 Tighten up Your Credit Score can Save you Thousands of Dollars
Use properties such as credit.com (free) or myFICO.com ($15.95) to know where your credit stands. Getting the lowest interest rate can lead to thousands in savings. According to FICO, a 100 point difference on your score could result in a $25,000 savings on a 30-year mortgage with a loan of $300,000.
Avoid Mortgage Insurance With a 20% Down Payment
If you are torn between two homes and the listing price is close, consider whether the houses fall within a price that you can cover a 20% down payment. With tighter restrictions on the mortgage market, being unable to cover this level of down payment make mortgage insurance a necessary purchase. Mortgage insurance can cost as much as 2.5% of the loan up front — on top of an average $100 monthly fee.
You're Almost There, but Don't Forget About Closing Costs
Before you are finally handed the keys to your home, the realty company should supply you with a document called a Good Faith Estimate that breaks down all final costs. This document should be three pages long and include accurate estimates of the closing cost. Historical averages show your closing cost should be 4% to 6% of the final home sale price.
Once the final documents are signed and the keys are in your pocket, don't forget to factor in moving, renovations and general upkeep. Good luck.
Sales by Region
At the beginning of the article we highlighted the increase in new home sales. In case you're interested, the Midwest had the highest jump with a 30% lift, while the West saw a spike of 21.7%, the South rose by 10% and the Northeast stayed flat.
Why Buy Now?
If you want to treat your new home like an investment, this is as good a time as ever to buy — as long as you pick your location and home carefully. Many real estate markets around the nation are bottoming out — or close to it — and don't have anywhere to go but up. New home sales in all four of the nation's regions plummeted in May, as the nation's total new home sales took a 32.7% hit.
Taking out a mortgage is more affordable than it has been in nearly four decades. The nation's average rate on a 30-year fixed-rate mortgage dropped to 4.87% this week. If you believe the market in your location is primed to rebound, fall 2010 could be an ideal time to buy. But watch out for those hidden costs.
Ask a Question