Wall Street Employment Numbers Shoot Up in Recent Months
Employment may not be seeing much of a rebound on Main Street, but the job market is picking up on Wall Street.
Big banks are adding employees for the first time in two years, according to the New York State Department of Labor. The New York City area added 6,800 jobs within the financial industry during the three-month March-May period, the biggest three-month hiring boost since 2008.
Wall Street Banks Adding to Rosters
Some of the biggest banks in America — JP Morgan Chase, Bank of America, Citigroup, Goldman Sachs Bank USA and Morgan Stanley — all increased their total numbers of employees in the first quarter of 2010. The banks made $16.2 billion combined in the first quarter, their strongest combined profit since mid-2007.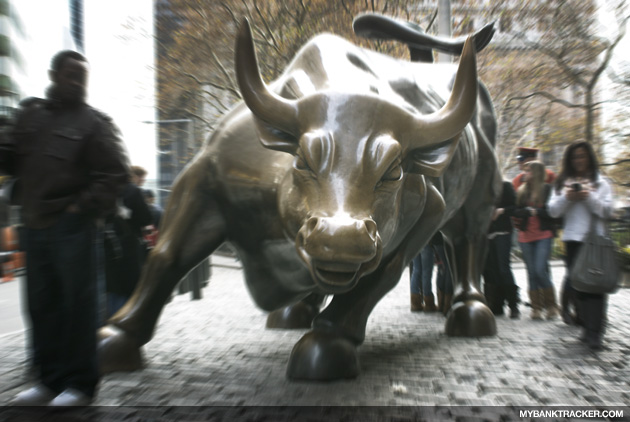 With so much success in the face of financial regulation and an economic downturn, banks aren't just hiring, they're paying premiums to steal talent from their competitors. Some firms are paying 30% to 40% more than market price to coax employees over from competitors. Despite government limits to derivatives trading, equity derivatives and commodities trading were two of the fastest-growing occupations, according to an Options Group survey.
The end of February represented the bottoming out of the New York City financial job market, as the industry hit its lowest employment total of the past 20 years. The number of financial advisers continued to decrease in early 2010.
Government to Oversee Pay
New financial regulations ensure the government will have the right to more closely monitor the amount banks pay their employees.
The new financial regulation agreed upon last week by Congress is expected to add a provision that gives the Federal Reserve the power to oversee the payment plans of financial institutions. If a bank's compensation plan is considered risky by the Fed it can be punished. And it's not just executive pay that's being monitored — the Fed can evaluate payment of staff down to mid-level employees such as brokers and traders.
Ask a Question