Gas Prices up, Spending Down: 4th of July Projections Inconsistent
Fourth of July weekend has always been a big one for the travel industry, so naturally it would make sense for gas prices and corresponding travel costs to increase around the holiday.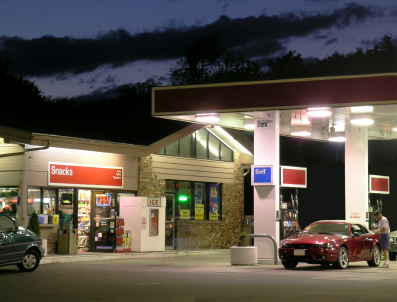 Gas Prices Up…
Travel organization AAA has been reporting on holiday travel trends for over two decades and has just come out with its 2010 projections based off of economic forecasting. The organization expects gasoline prices to stay at about $2.70 to $2.80 per gallon this Fourth of July. Prices have been creeping higher and higher all week — the difference from last week to this week was about five cents. Although these figures are lower than last month, they are still 7.7 cents higher than at the same time last year.
Overall Travel Costs Down…
It would seem that higher gas prices would make consumers stay home to save up, but the opposite is actually true. AAA is expecting a 17.1% increase in gasoline usage from 2009. More than half of Americans are expected to spend the weekend with friends and family. The average distance for these travelers is expected to be similar to last year at about 617 miles per family.
There's another twist in the equation: With higher gas prices and an increase in travel it would seem that Americans would be spending more money this Fourth of July weekend, but once again that is not the case. Spending this Fourth of July is projected to go down, as the AAA predicts a median spending of $644, $50 less than they did last year.
There is no sure way of knowing whether these projects are completely accurate until after the Fourth, but for now they present us with quite an anomaly.
What are your holiday travel plans? Tell us in the comments!
Ask a Question