Report: Government-Backed Mortgage Modifications Better Than Alternatives
A government-backed program to try to keep people from defaulting on their mortgages is helping people keep up with payments better than other refinancing options are, according to a study.
The study, from the Office of the Comptroller of the Currency and the Office of Thrift Supervision, found that fewer than 17% of loans modified under the Obama administration's Home Affordable Modification Program had missed at least one monthly mortgage payment.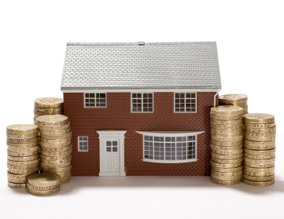 The Case for HAMP
While 17% of mortgages falling behind is not ideal, it is better than the alternative. Those who choose to modify their loans through other means fall behind on payments at an rate of approximately 25%. This contrasts with reports that nearly two-thirds of those who use HAMP refinancing will default due to other outstanding debts and less-than-ideal financial situations.
Industry-wide, borrowers are struggling to keep up with payments. One year after modification, more than half of home loans were 60 days past due. On the positive side, mortgage delinquency rates in the first quarter of 2010 dropped for the first time since June 2008.
What HAMP Does
The idea behind HAMP is to "make home affordable" for Americans. The plan tries to achieve this by dropping mortgage rates to as low as 2% for up to five years and extending some mortgage terms to 40 years.
Despite the charitable provisions included in the plan, only 27% of those who started the program have received permanent loan modifications through HAMP.
For more information on HAMP refinancing, click here.
Ask a Question