Financial Reform Bill to use TARP Money
Forced to remove a lucrative bank tax from its sweeping financial reform bill, U.S. Congress is turning to the Troubled Asset Relief Plan to help fund the new financial regulations.
Reuters reported this week that U.S. lawmakers, who could not come to an agreement on whether to include a bank tax that would generate an estimated $17.9 billion, decided instead to pull money from a pool created as part of the TARP bailout fund. Pulling money from the TARP fund would give the government $11 billion to help cover the costs of instituting the sweeping financial reform it agreed upon.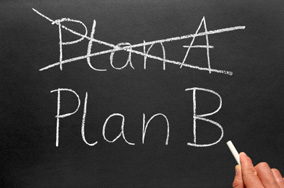 Taking From TARP not Necessarily a Popular Option

Lawmakers on either side of the political spectrum were less than pleased with the decision to draw funds from TARP to cover cost of restructuring.
Some Republicans claimed taking from the TARP fund was essentially using taxpayer money to fund the initiative and that any contribution from TARP would raise the nation's budget deficit.
Some Democrats countered by saying they did not want the new plan but had to settle on it because of Republicans' hesitance to embrace a full-fledged bank tax.
Why not Institute a Bank Tax?

The idea to tax the nation's largest financial institutions was included in the initial proposal that committees from the House and Senate agreed upon last week. But as other lawmakers sorted through the fine print, some Republicans took issue with the bank tax and claimed they would block the measure from passing if the tax were included in the final proposal.
This forced the hands of some Democrats and members of the Obama administration, who agreed to cut the bank tax in lieu of the TARP payment plan. The bank tax would have cost big banks 0.15% on certain assets.
Ask a Question