Unemployment Extension Uncertainty Makes Holiday Less Festive
The effort to extend unemployment benefits was blocked in a U.S. senate vote 58-38, it was announced earlier this week. This means many jobless Americans will see their benefits expire before Congress will be able to revisit the extension proposal.
The recess is expected to take place after July 4. This is bad news for the expected 1.7 million Americans on unemployment at the end of the week. July 11 is the expected date that the bill is subject to change. Some members of Congress are hesitant to extend benefits because they feel there are more pressing issues to deal with first, such as the long-term budget deficit and the in-the-works financial regulation bill.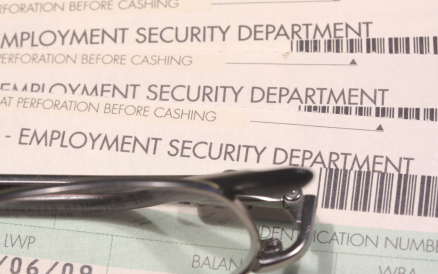 Low-Cost Accounts Benefit Unemployed Americans
If you or someone you know have been affected by the unemployment benefits cut, it's still a great idea to keep a bank account. Approximately 9 million American households do not have a bank account at all, according to the Federal Deposit Insurance Corporation (FDIC). If you ditch your bank account because of financial trouble and become one of these unbanked Americans, it could be tougher to keep your finances in line.
The best way to manage your money in a poor economic time is to try to find checking and savings accounts with no start-up fees, minimal maintenance fees or good rewards. A good place to start your search for interest checking or savings accounts with rewards or high interest is the Internet.
As banks suffer as a result of a poor economy and government-induced financial regulations, some are trying to make money by cutting free checking options. Many banks require you to keep a certain amount of money in your account to avoid maintenance fees, and some, like Wells Fargo, are eliminating free accounts altogether. It is still possible, however, to find a free checking account with a somewhat decent APY at some community or Internet banks. To receive such benefits you will sometimes need to sign up for Online banking or complete a certain number of transactions per month, but if you use your checking account as your principal source of funds you shouldn't have trouble performing the required number of purchases — just keep your spending small.
Unemployment Extension Delayed
To extend benefits through November to those Americans effected it would cost approximately $34 billion. The House of Representatives voted to extend the benefits, but the Senate has not yet made its decision. The Senate's delay will push back the vote for at least one week. The next time the chamber will revisit this legislation is said to be July 12, a long time to wait for some.
The Senate is hesitant to pass an extension because of the lofty bill it would add to the nation's growing deficit. Senators believe dealing with debt should take precedence over the unemployment crisis. Another issue that complicates the legislation is what type of benefits should be passed. Many believe that unemployment benefits could help boost the economy. But debate remains over the duration and size of benefit packages that should be issued.
Ask a Question