5 Questions to ask Before Saying 'Yes' to a Job Offer
Getting an employment offer in this day and age seems as impossible as ever. That's why it's tempting to jump on the first offer you receive and take the job as soon as possible.
If you are in position to hold out for the best offer, you may want to ask yourself these five questions before you accept: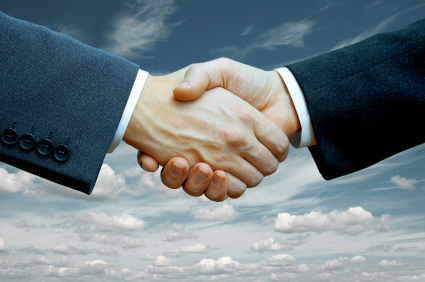 1. What is the cost of living?
When you offer to relocate you increase job opportunities and your chances of getting hired. But it's crucial that before you accept a job offer you know the cost of living in the city you might move to. An offer could seem great in your current market,but might not be in line with the cost of living where your new company is located. It might be best to set up a projected budget to figure out your expenses. Budgeting ahead of time will make it easier to figure out salary requirements.
2. How much should I be earning?
Many Americans have seen the recession as an opportunity to switch careers and work in a field they are passionate about. It is difficult to know how much you should expect to make in a job you have never worked before. That is why websites such as mysalary.com great resources to use before you even start the job search. All you have to do is type in your job title and location to come up with the expected base salary.
3. How long is the commute?
Depending on transportation method, travel can make or break your decision. In a location where public transportation is more common, look into travel costs like monthly passes. If you have a long drive, calculate gas, repair and car insurance expenses. No matter what form of travel you choose, figure how long your commute will take. If travel accounts for more than half of your work day maybe you should look into something a little closer.
4. What is the work environment like?
Ask yourself how much your sanity is worth. It's good to investigate what the work place is like before accepting a job. If you fit in with the culture of a company you are more likely to lead a less stressful work life and excel within the company. It is perfectly acceptable to ask what the management style is like or what the mission statement of the company is. A company's website can tell you a lot about it and the work environment.
5. Is it a job you want?
Again, not everyone has the luxury of going after his or her dream job, but if you have time on your side make sure you are only applying to jobs that can get you where you want to go in your career. If a job offer seems like a good one, but you don't see yourself progressing in the industry, set it aside and look for something better. Every job you work should be able to round you out as an individual. If you are uninspired in the work place it could negatively impact other aspects of your life.
Asking those five questions will help you make the best career choice for yourself.
Remember do the research about your prospective employer and take a moment to think about the offer before you say "Yes."
Ask a Question