Credit Card Fraud Most Common at Hotels
If you want to avoid becoming a victim of credit card fraud, you may want to steer clear of hotels. Hackers in search of credit card information broke into hotel networks more than any other kind last year, according to a SpiderLabs report focused on network security.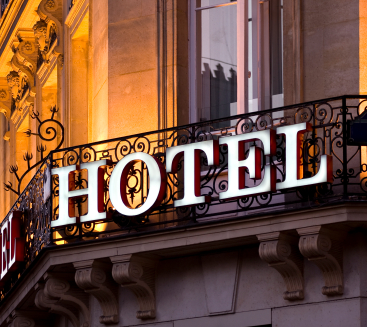 Hotels the Least Secure Place to Swipe
The hotel industry accounted for 38% of all breaches in 2009. Last month, high-profile security breaches came to light at Destination Hotels and Resorts and Wyndham Hotels. The Destination hackers stole an average of $2,000 to $3,000 from each of the 700 compromised credit cards, according to The New York Times.
Criminals often performed this variety of fraud by gaining illegal entry to hotels' software systems, where guests' credit card information would be readily available. More than 80% of attacks were aimed at these systems, compared to 11% at e-commerce sites, 3% payment processing systems and 2% at ATM machines. This could come as a surprise, considering how much attention is paid to Online security and the threat of ATM card fraud.
The best way to avoid falling victim to credit or debit card fraud — other than not using your card — is to make sure you stay up-to-date on your account activity and account balance. If you utilize Online banking frequently, you may be able to catch any charges that look suspicious soon enough to deactivate and replace your card before you lose any money. Make sure to inquire about security measures or insurance policies your card issuer or bank might use before opening an account.
Most Hacks Aimed at Credit Card Info
An unsurprising 98% of data targeted in network hacks across the world is credit or debit card information. Card information is most frequently targeted because it is easy "to turn into cash quickly," according to Nicholas Percoco, senior vice president of SpiderLabs.
The organization took data from 218 data breach investigations conducted in 24 countries around the world to compile its study.
Ask a Question