Europe Caps Bank Bonuses; What About the U.S.?
European Union lawmakers Wednesday voted overwhelmingly to place a limit on pay bonuses for bankers. Europe's move comes after public outrage over bailouts given to banks during the recent financial crisis, according to the Associated Press.
All this talk of an outcry over banks' risky practices and big bailouts probably sounds very familiar to you if you've followed along with the U.S. financial crisis. But the U.S. hasn't placed such a tangible limit on bankers' salaries, despite some new rules included in the upcoming financial reform bill.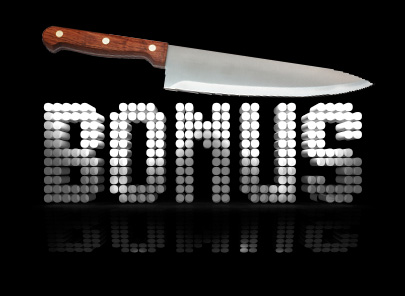 Europe Cracks Down on Excessive Pay
Europe's move to limit pay, which was passed, 625-28, by European Parliament, will become law next week when the EU finance ministers give their approval.
Starting in January, cash bonuses will be limited to 30% of the total bonus in most cases. Some individual national governments, such as England, have already put into place limits on bank bonuses, but this new measure makes a cap mandatory for each of the EU's 27 members.
America's New Pay Policy
The U.S. government is doing its part to ensure its banking system does not reward executives and traders for taking risks within the market.
The Federal Reserve, after announcing last month the correlation between U.S. banks' compensation policies and the unhealthy risks they took, moved to limit executive pay. Under the new rule, the Fed can veto a bank's compensation policy if it decides the pay structure is improper or encourages risk-taking by executives, traders or other mid- to high-level employees.
Ask a Question