More Affordable Student Loans Could be in the Works
School is the last thing on any student's mind during the summer months, but new changes to the lending system could bring student loans to the attention of parents and students across the U.S.
As of July 1, a new loan system was put into place. The new system requires the Education Department to issue all federal loans through college financial offices. Before the change took place, students and parents received their government-backed loans from private lenders through a public program called The Federal Family Education Loan Program (FFEL).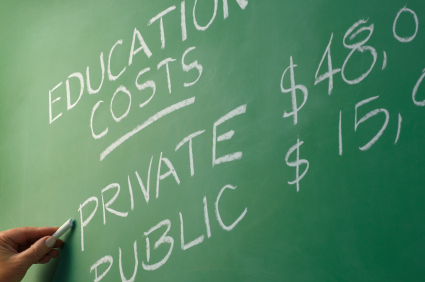 What Does This Mean?
If you have already taken out a loan there is no need to worry. The changes do not affect current loans. Although students with FFEL loans will not be required to make changes, they may want to switch over to the new program due to some beneficial payment options.
New Payment Plans
Student Loans can be a scary topic for many people. Under the new loan program students can choose from different programs that could help them pay off loans faster. Some examples:
• Income-based Repayment (IBR) is a great program for college students who go into a field where the salaries are generally lower. IBR uses a calculator to determine whether individuals are eligible or not. The best part? After 25 years, any remaining debt is forgiven.
• Unemployment/Economic Hardship is an option for those earning around $16,000 or less to defer their loan payments for up to three years. Interest would still collect on these loans, meaning you should avoid this option if possible.
• Married couples will also see some differences in how they pay off loans. Under the new program, married couples can combine their income and debt to figure out minimum payments. Previously, couples with student loans had higher minimums to pay on loans than unmarried couples.
Who Will it Help?
One of the largest incentives for the government to switch to this new loan policy is the amount of money that could be saved by taking private lenders out of the equation.
The Associated Press reported that "the government expects to save $68 billion over the next decade or so by ending the subsidies it paid to private lenders." The money could be used to fund other educational expenses that otherwise would be out of the question.
One place the government would like to invest its saved money is in federal educational grants to students who are most in need. The grants, which will not be given out until 2013, could be reassuring to those who otherwise would not have the opportunity to attend college.
These changes seem to take out some of the inconvenience of finding the best private lender for your situation, but do they come as a relief to those in debt? The price of education is increasing by the year and college is becoming less affordable. Students turning to loans often find themselves in major debt after school, so we have to ask: Is the government's move enough to really help college students?
Ask a Question