Big Banks Face New Competition in California
California, the land harboring a $19 billion budget deficit and double-digit unemployment, has impelled Chase and U.S. Bank into an aggressive pursuit for customers against the state's long time leaders, Bank of America® and Wells Fargo.
"This is where the population is, this is where the growth is, this is where the wealth is," U.S. Bank Southern California chairman Sean Foley told The Los Angeles Times, despite the state's meager economic standing.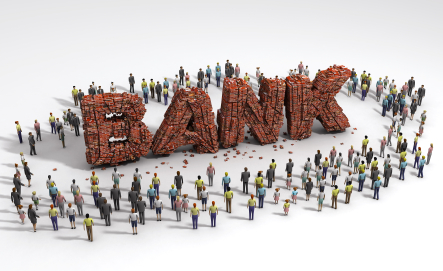 Foley's view is not in error. Bank of America®, headquartered in Charlotte, N.C., and Wells Fargo of San Francisco, Calif., have dominated the California market for years, but the widespread collapse of financial institutions throughout the country has large new competitors coming in and wiping out many medium-sized banks that once offered other options to Californians.
Big Aspirations for New California Players
Chase Bank, one of the state's recent big competitors, plans to add hundreds of new branches to the 700 locations already present in the state, according to The Los Angeles Times.
U.S. Bank, another recent competitor, now has around 660 California locations after buying Downey Savings, Pomona First Federal Bank, California National Bank and other victims of the financial meltdown.
Leading California Banks Remain Ambitious
Despite the growth of two new players in the Golden State, Bank of America® and Wells Fargo are not backing down.
Wells Fargo already possesses a strong presence in one of three households in the state, and according to Lisa Stevens, president of retail operations for California, it won't end there.
"I'd like to see it become one in every two households over the next five years," Stevens told the L.A. Times.
Ask a Question