JPMorgan Chase Posts Second-Quarter Profit
JPMorgan Chase enjoyed a banner second quarter, according to numbers released Thursday. The bank, which was the first of the nation's biggest institutions to release its second-quarter numbers, said its net income went up 76% from the same period last year.
The Good News
JPMorgan's latest report contains plenty of good news for both the company and the economy.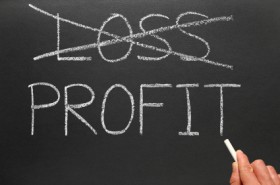 Chase's consumer banking business posted a $343 million profit, its first positive quarter in the last three. The bank's retail division brought in about $1 billion, but still lost an "unacceptable" number of loans, according to JPMorgan Chase CEO Jamie Dimon.
JPMorgan Chase showed its faith in the nation's slow-moving economic recovery by releasing about $1.5 billion from the money it had set aside to cover potential future losses. Dimon stopped short of optimism, however: "It is too early to say how much improvement we will see from here," the executive said.
The Bad News
The soon-to-pass financial reform bill could subtract an unknown amount from the bank's credit and debit card divisions, thanks to limits on interchange fees and other new rules. Economists estimate each big bank could take a double-digit hit to earnings after the new regulations are put into place.
JPMorgan Chase's investment bank brought in a $1.3 billion profit, but that total was 44% less than the bank's huge first-quarter haul from its investment division. The investment banking division suffered from the inconsistent behavior of the stock market during the second quarter.
Ask a Question