Gallup: Job Creation Hits a 20-Month High
The creation of new jobs in the U.S. is at it's highest level in almost two years, according to a study by Gallup, a company dedicated to "delivering relevant, timely, and visionary research on what people around the world think and feel."
According to Gallup's research, the Job Creation Index is at +13, up +5 from last week. Gallup also reports more companies — 32% — are hiring than were hiring a week ago — 28%.
Potential Relief for College Grads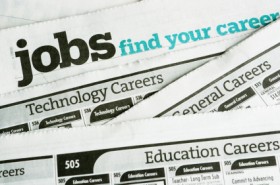 This is good news for those who have been having problems with their unemployment benefits. With more jobs being offered, people who have recently had their unemployment benefits cut could get back on their feet faster and start repaying any debt they may have. This is also good news for the growing number of college graduates who have had to move back in with their parents due to the lack of available employment.
It is no secret that increasing the amount of jobs is one of the best ways to stimulate the economy. Fortunately, Gallup isn't the first to indicate a boost in employment. At the end of June it was reported that Wall Street was seeing a large improvement in its job market.
Does this mean out economy is in the clear? Well, no not yet. There are still bumps in the road but it is always refreshing to hear some good news in the financial world.
Ask a Question