Goldman Sachs to Pay $550M: 'Largest Penalty Ever'
Scandal comes with a high price tag, as Goldman Sachs Bank USA can tell you. The institution admitted its failure to disclose crucial information to its clients. The $550 million penalty is not a huge financial blow to Goldman, but it is big enough to make many Wall Street businesses re-evaluate their practices.
Goldman Sachs Bank USA' Take on The Settlement
Although Goldman Sachs Bank USA agreed to pay the fine, it did not confirm or deny any of the fraud allegations. Instead, the bank stated it made "a mistake" by omitting the fact that client's financial interests were not aligned with investor interests.
In an AP-released statement, a Goldman Sachs Bank USA spokesperson was quoted as saying, "We believe that this settlement is the right outcome for our firm, our shareholders and our clients." It seems the corporation is embracing the chance to move on and begin to repair its image.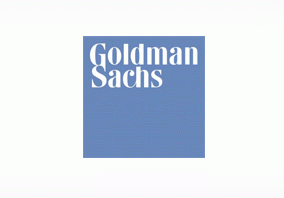 SEC Makes an Example of Goldman
Robert Khuzami, Securities and Exchange Commission enforcement director, referred to the settlement as a "stark lesson to Wall Street firms that no product is too complex, and no investor too sophisticated, to avoid a heavy price if a firm violates the fundamental principles of honest treatment and fair dealing."
The expensive settlement was decided the same day a strict financial reform bill was passed by the senate.
The Terms
Goldman Sachs Bank USA will be expected to pay $535 million in fines and $15 million in restitution of fees collected. $300 million of this money will go to the government while the other $250 million will go towards the two European banks that lost money to their investments.
Though things seem to have been settled with Goldman, there is still a fraud case under negotiation with Goldman vice president Fabrice Tourre. Tourre has mentioned previously that he plans on defending himself against the charges in court.
To read more about the settlement check out the Associated Press release.
Ask a Question