(UPDATE: The Capital One Venture for Business card is no longer available.)
There are a lot of decisions to make when you decide starting a business: Product, location and staffing are all preliminary factors to consider before opening a small business or start-up. Another question to ask is, "What small business credit card is right for my business?"
As a small business owner, you'll likely use your credit card every day or close to it. You might use it to pay rent, utility bills or other routine but important expenses, so it's wise to do a bit of homework before applying for a card based on reputation or name alone. Here are a few questions you might want to ask yourself before signing a contract:
Are you willing to pay an annual fee?
If yes, one option that might suit your needs is an American Express Charge Card. An AmEx Charge Card is a bit different from a credit card in that you pay a flat annual fee and must pay your balance off completely every month or risk big fees.
American Express offers a wide variety of charge cards and credit cards to choose from, many geared toward small businesses and offering rewards plans.
Do you want to link your checking account?
If you are looking for a credit card with a low APR and no annual fee, making sure your business checking account and credit card come through the same bank could be a key step. On top of that, keeping all your accounts at one bank tends to make organization a bit easier.
Do you prefer rewards or cash back?
With many small business checking cards, you will be eligible for a rewards plan. The choice is yours: rewards or cash back.
Rewards can be a very attractive option for a small business, especially if they include airline miles or office discounts. With a Discover Business Card, for example, you could get a 5% discount on office supplies and 2% on gas.
Will you pay the minimum or full balance each month?
If you are planning on paying your full balance off each month, applying for a charge card might be a good idea. As long as you pay in full each month, you won't face any penalties outside of the annual fee that comes standard with most charge cards.
If you know you won't be able to make full payments and might just make the minimum payments on your account each month, going with a standard business credit card might be the correct choice.
Business Card Choices
Most major card companies offer a few products geared toward small businesses, giving you some flexibility when choosing a card. Here are a few worth considering: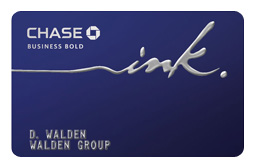 Ink From Chase — Chase's Ink card series includes five cards that serve various functions for your business. Ink Bold is the most powerful of Chase's business offerings. The Ink Bold card offers points for travel, trip cancellation insurance, no limit to the number of points you can accumulate and a $95 annual fee. Chase's less expensive — or free — cards offer a variety of business-centric options, including free checking accounts and free additional employee cards.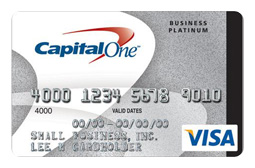 Capital One Venture for Business — Capital One, like Chase, offers a number of business credit cards. The company's newest card is Venture for Business. The card gives you two miles per dollar and up to 15,000 bonus miles along with a 13.9% variable APR and a $59 yearly fee that is deferred for the first year.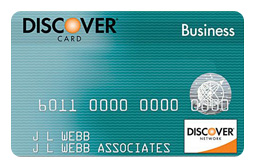 Discover Business — The greatest strength of Discover's two business cards is their versatility. The standard Discover Business Card provides 5% cash back on office supplies, 2% on gas and 1% on all other purchases, making it a good card to use for corporate travel expenses. The Discover Business Miles card offers miles (instead of points) on gas and travel purchases.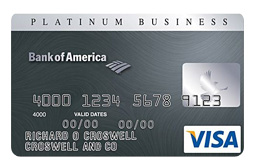 Bank of America — Bank of America offers a wide variety of business credit cards — nine, to be exact — that could provide your business anything from travel miles with one of three airlines to 3% cash back. Bank of America leverages its unique partnerships with airlines such as Alaska Airlines, Asiana, and Hawaiian Airlines to offer flexibility in its business card selection.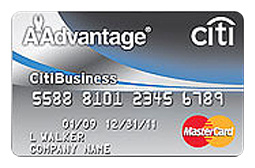 Citi — The main draw of Citi's business cards is the fact that each of the four comes attached to a company. AT&T, American Airlines and Staples all have aligned their brands with Citi and offer various rewards plans with the different cards.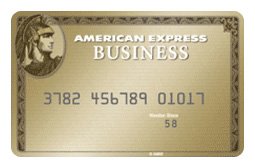 American Express — The aforementioned AmEx charge cards are the hallmarks of the company's business catalog. The most impressive thing about AmEx is the sheer number of different cards it allows business owners to choose between. The AmEx site currently boasts 13 business charge cards or credit cards.