Big Banks Growing at Expense of Small Banks
In light of tougher federal regulations, a down economy and a less trusting public, banks have it a bit harder now than they did in the past. It isn't the big banks that are hurting, however.
With about one-third of the nation's consumer deposits, massive institutions such as Bank of America®, Wells Fargo and JPMorgan Chase are holding onto customers as tightly as they can, in turn keeping business from many small banks.
Big Banks Profit Despite Regulation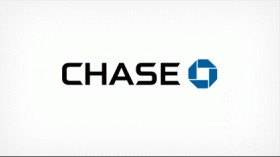 The new financial rules — most notably those governing interchange fees — are taking chunks of revenue away from the nation's biggest banks, but not enough to do serious damage to their bottom lines. For example, JPMorgan Chase recently reported a second-quarter income hike of 76% from the previous year.
With small banks weakened by the poor economy — many of the 775 troubled banks listed by the FDIC were community banks — big banks are stretching their services to meet consumer demand in every corner of the industry. Big banks are offering mortgages, small-business loans and savings and checking accounts, all with the convenience offered by thousands of ATMs nationwide.
That perceived convenience and brand recognition has helped these big firms grow even bigger: The three biggest banks hold 33% of the nation's deposits, up from 21% three years earlier, and made more than half of U.S. mortgage loans in the first quarter. The combined assets of the nation's four largest firms (including Citigroup) are worth nearly twice as much as the assets of the next 46 largest institutions.
Why Big Banks Are Winning
Big banks don't necessarily provide better perks — anyone who receives APY upward of 4.00% with a rewards-based checking account at a small bank will tell you that — or service — a bigger bank often provides a less personal customer service experience. But they do offer convenience. Big banks provide more ATMs, brick-and-mortar branches and often more advanced websites that allow for mobile banking and payment. Because they can profit from a wide range of products, they can offer mortgage and other loan rates at more affordable levels than their smaller competitors.
The end result of this is the failure and closure of small banks.
Nearly 100 banks have failed in just less than seven months this year, the majority of which were small or community banks. In the past week alone, six community banks folded, three of which were absorbed by the larger NAFH National Bank.
Ask a Question