FDIC Asks Banks to Help Those Affected by BP Deep Horizon Oil Spill
A group of financial regulatory agencies announced last week that they intend to work with banks to help citizens overcome the negative financial consequences of the BP Deep Horizon oil spill.
How Banks Can Help
The Federal Deposit Insurance Corporation (FDIC), along with other federal and state financial regulators, is asking financial institutions to help support the customers who have been affected by the Deep Horizon oil spill. The regulators are hoping the banks will be able to take measures assisting creditworthy borrowers who can prove the oil spill has had a negative financial impact on their lives. The FDIC came out with a list of ways banks can help customers, including: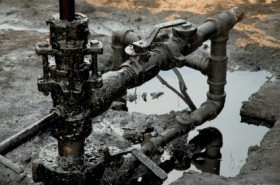 • Waiving late payment charges, ATM fees, and penalties that apply to early withdrawal of savings for a temporary period of time.
• Speeding up lending decisions whenever possible.
• Reorganizing borrower debt payments in anticipation of the receipt of funds based on claims the borrower may have filed with oil company BP.
• Not being as strict on credit terms or fees for loans to certain borrowers.
Banks taking these steps to help customers could speed up the financial recovery process. The financial stability also could impact the community positively and help increase spending that otherwise would have gone towards personal recovery, loans and bills.
Regulators Encourage Banks to Take Action
The regulatory agencies are making sure to keep a close eye on the efforts of banks and credit unions to make sure that they are both aligned with safety-and-soundness issues and are restoring what was damaged as opposed to making matters worse.
This is not the first time banks have been called upon for help. There is little doubt the oil spill will continue to have a negative impact on many in the surrounding areas. Given that fact, banks and credit unions could end up shouldering the load to help lessen the financial damage.
Ask a Question