Getting a Mortgage Tougher For Parents-to-Be
You've decided it's time find the perfect home and mortgage for your growing family. Now, thanks to new practices by some mortgage lenders, pregnancy can add extra complications to finding a home loan.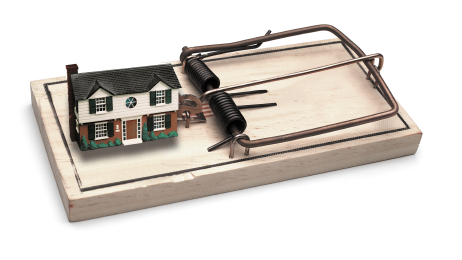 Mortgage Lenders Cracking Down

Mortgage lenders are becoming more exclusive when deciding on prospective borrowers who have recently seen their income decrease. This trend is affecting new parents who are on leave while taking care of a new baby. Even if you plan on returning to work, you might trouble convincing a mortgage lender to issue a loan.
What to Expect When Looking For A Home
It used to be much easier to receive a loan and lenders did not spend much time investigating maternity leave. Now that they are taking a closer look at new parents, you could deal with some of the following issues:
A delay in the expected amount of time it takes to receive a loan
An increase in the amount of paperwork needed — which can be a time consuming process
Providing a loan based on the salary of the spouse who is not on leave
What Should You Do?
Tara Siegel Bernard of The New York Times interviewed individuals affected by this in her article "Need a Mortgage? Don't Get Pregnant". In a related blog post, Bernard quotes a mortgage broker explaining that being honest is the best advice.
"Be totally forthcoming with the lender at the very start of the loan process," said Kevin Iverson, a Denver-based mortgage lender. "It's much better that everybody knows about a potential issue early on in the process than a week before closing."
Angry readers left comments on Siegel Bernard's post bringing up the fact that the lenders' practices represented gender and pregnancy discrimination while other readers praised banks for being more careful with their spending. For now it looks like the best way to secure the loan on the house you want is to for both spouses to earn a consistent income during the time the loan is expected to close.
Ask a Question