Obama Finalizes Bill To Extend Unemployment Benefits
Many Americans eagerly have been waiting to learn whether a bill to extend unemployment benefits would be passed. After what may have seemed liked an eternity, they don't have to wait any longer.
A few setbacks didn't stop the U.S. Senate from passing a $34 billion measure continuing benefits for the 2.5 million Americans who saw their unemployment assistance run out in June.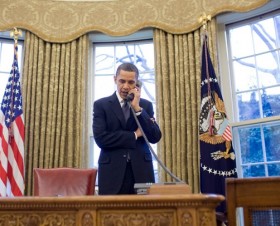 The House of Representatives voted, 272-152, to pass the legislation several days after the bill passed through the Senate with a bare minimum of 60 votes. The Americans who had exhausted their unemployment benefits will be thrilled to have their benefits restored. The bill is retroactive, meaning the unemployed will receive aid they missed during the two-week period they went without benefits. Obama signed the bill into law late Thursday evening.
Dissent Along Party Lines
Democrats and Republicans debated about where the money should come from to extend the benefits. Congressional Democrats wanted to tack the costs onto the nation's budget deficit while Republicans believed that adding to the growing deficit would be harmful. The Republicans suggested a better solution would be using untouched funds from the economic stimulus package from last year to fund the benefits extension. The Democrats ultimately won the debate when the Senate passed the measure on Wednesday.
Many people are relieved to hear the good news that the debate is over and a decision has been made on how to deal with an unemployment benefits issue unparalleled in terms of scope and uncertainty in the history of American labor.
To read a brief press release from President Obama on the issue, click here.
Ask a Question