Citigroup iPhone App Found to Contain Security Flaw
If you currently use the Citigroup iPhone application, you should download a new version of the app. That's the word from the bank itself on Monday after a security flaw was located in the original version of the mobile app.
Citi said its iPhone app saved users' account information on a file within their iPhones. This sensitive information may have included account numbers, bill payment details and security access codes. The information could have been saved to any computer synced with a compromised iPhone.
Citi found the security weakness on its own during a recent review of the application. The bank said it did not think the information was breached by any outside parties, but the app was not supposed to save the information within the smart phone. The new app, which was released last week, deletes any information that would be saved to a phone or computer. Citi's iPhone app, the 11th-most popular app in the finance category of the Apple App Store, is similar to many offered by banks in that it allows customers to check transaction activity, make payments and pay bills online. Citi also offers an app for credit cardholders. That application was found to have no security issues.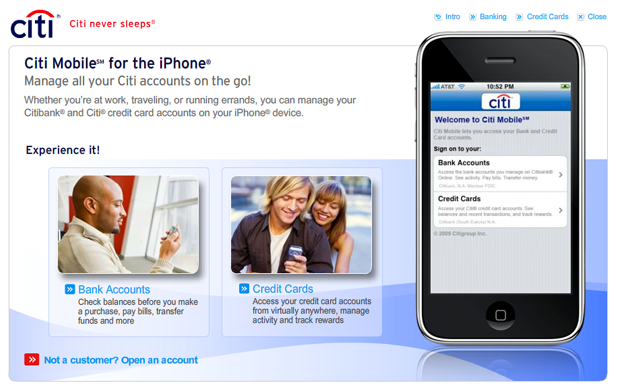 Ask a Question