Chevy Volt: A Family-Friendly Electric Car
We already knew electric cars were environmentally friendly. Now the charge-and-drive machines are getting a bit more family-friendly.
The Chevrolet Volt, a four-door take on the electric car, is in stock at getmyvolt.com, where consumers can place orders ahead of the vehicle's November arrival at select dealerships. More than 50,000 people have already joined an unofficial online waiting list at a website unaffiliated with GM. The Volt is the first wide-release electric car built for more than two riders to hit the U.S. auto market. The tiny Smart Car, made by SmartUSA, can carry two people but does not cater to families.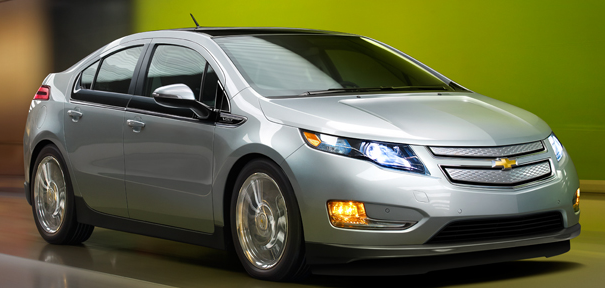 Will the Volt Save You Money?
Electric cars will save gas and cut down on emissions, that's for sure. But will they save money and cut down on costs for you?
Let's take a look at the variables:
The Volt costs $41,000. A federal tax credit takes $7,500 from that total to leave the price at $33,500. Once you own the car, it will cost you an estimated $1 per 40-mile battery charge (after the first 40 miles, a small gasoline tank supplies the Volt with 300 extra miles of range.) In a standard gas-powered car that gets 20 miles per gallon of gas, driving 40 miles would cost $5.48, according to national average gas prices. You would certainly save money if you never exceeded the 40 mile electric limit, but taking long trips would even out the expenses, especially considering the Volt can only use premium gasoline.
If you're a long-haul driver who depends on your car to travel long distances each day, the Volt might not be for you. If you spend your days making short trips around the city to take the kids to soccer practice and school or to go to work and the store, the Volt might fit your family's needs.
If you choose to finance your electric car purchase by taking out an auto loan, either through a dealership or independent party, be sure to take your time to evaluate which loan option is best for you. The financial regulation bill covered many corners of the banking world, but the auto loan industry did not receive much oversight.
Competitors on the Way
The Chevy Volt won't be on its own in the market for long. Nissan plans to launch its Leaf by December, which could be followed by more entries from other companies.
The Nissan Leaf is a five-door hatchback with a price of $32,780 that is expected to travel 100 miles on one charge.
If you're interested in the Volt, you can send a chat question to the team responsible for creating the car via Facebook at this link.
Ask a Question