Study: Credit Card Rewards Steal From Poor, Give to Rich
Credit card rewards programs might be filling your wallet with cash or your house with gadgets and goodies. But one thing the programs aren't doing is helping low-income Americans, according to a Federal Reserve Bank of Boston study.
In the study, titled "Who Gains and Who Loses from Credit Card Payments?" researchers Scott Schuh, Oz Shy and Joanna Stavins concluded that credit card fees and the rewards programs they pay for make income inequality worse by transferring wealth from the poor to the rich.
"Merchant fees and reward programs generate an implicit monetary transfer to credit card users from non-card (or 'cash') users," the paper said.
The answer to the problem is easy, according to the researchers: "Reducing merchant fees and card rewards would likely increase consumer welfare."
Poor Consumers Lose Out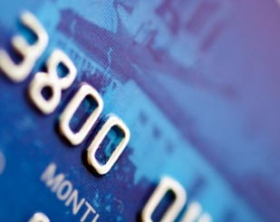 The reason less well-off consumers suffer as a result of credit card rewards is the fact that issuers and merchants don't charge higher prices to only those who reap the rewards, but to everyone.
The Federal Reserve Bank's study spells it out simply. The average cash-using household pays $151 annually to usually more wealthy card-using households. Over the course of a year, the average card-using household receives a boost of $1,432 each year from credit cards rewards via cash-using households.
On average, the lowest income households in America ($20,000 or less income per year) pay $23 to the system each year while the wealthiest households ($150,000-plus per year) receive $756 annually.
Card Rewards Usually Benefit Rich
High-income consumers are 20% more likely to earn credit card rewards through expensive purchases. On the flip side, banks earn 83% of their credit card fees from low-income cash payers who are less likely to utilize the rewards programs they are paying for implicitly.
Next time you cash in those frequent flyer miles, remember: You might not be the only one who worked for your reward.
Ask a Question