Citigroup Pays For $75 Million Subprime Mistake
The Securities and Exchange Commission (SEC) has reached a settlement with Citigroup Inc., in which Citigroup will pay $75 million to settle regulatory charges related to subprime mortgage-lending. Although the SEC will not charge Citigroup with fraud, the institution will be charged with material omission of disclosure requirements.
Why Citigroup is in Trouble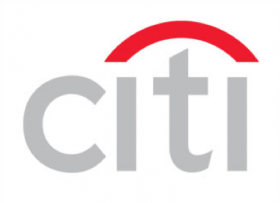 Reuters reports that the problems came about in the second and third quarters of 2007 when Citigroup reported its subprime exposure was $13 billion or less, but in reality the SEC said it was $50 billion.
According to Rueters, "Citigroup did not disclose its true subprime exposure until November 2007. By the end of that year, it had posted a huge writedown on subprime assets. Its chief executive, Charles Prince, resigned, in large part because of the writedowns. Citigroup's bad bets on repackaged debt securities and consumer loans eventually forced it to take three separate government rescues totaling $45 billion in 2008 and 2009."
Citigroup Weighs In, Sort of
Citigroup has not admitted or denied the agency's allegations of failure to disclose $40 billion in subprime exposure to investors. This all sounds very familiar, as Goldman Sachs Bank USA had similar sentiments on their penalty as well.
Citigroup released a statement on the matter saying, "We are pleased that we have reached agreement with the SEC to put this matter concerning certain 2007 disclosures behind us, and that the SEC is not charging Citi or any individual with intentional or reckless misconduct. Citi settled the matter without admitting or denying the SEC's allegations."
Individual Leaders Expected To Pay
Not only is Citigroup Inc. paying for the alleged damages, but its former Chief Financial Officer and former Head of Investor Relations will pay as well. Gary Crittenden, Chief Financial Officer until 2009, will have to pay $100,000 while Arthur Tildesly Jr., will pay $80,000. Tildesly, who was Head of Investor Relations, still works with Citigroup as Head of Cross-Marketing.
Hopefully these expensive lessons will teach large corporations the importance of financial disclosure.
Ask a Question