Citigroup to Fund NYC Housing Projects
Citigroup is opening a $100 million fund to help revitalize downtrodden housing complexes in New York City. The bank announced the move earlier this week in a press release.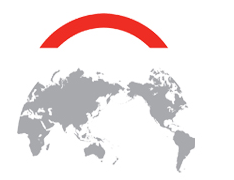 The New York Affordable Housing (NYAH) Preservation Fund's goal is "to stem the loss of affordable housing in the New York metropolitan area and to expand the stock of such housing through strategic rehabilitation and investment."
Citigroup Investing in Communities
The NYAH Preservation Fund is setting out to finance the rehabilitation of more than 2,000 low- or moderate-income apartments in New York City within the next three years. Citigroup will team up with affordable housing firm L+M Development Partners to try to meet that goal. Citigroup will supply $95 million and L+M will kick in an extra $5 million.
An L+M official told The Wall Street Journal that Citigroup's efforts would be focused on the Bronx, Queens, Brooklyn and upper Manhattan. The fund mainly will go toward buildings created for low-income residents, or rent-stabilized buildings in danger of foreclosure. The money will probably go toward revitalizing 15 to 20 properties of the thousands of such buildings in America's largest city.
Two residential complexes L+M indicated could benefit from Citigroup's fund were the Fordham Towers and Robert Fulton Terrace, both in the Bronx. Each of the buildings is in foreclosure. Citi operates multiple branch locations in each of the areas it is targeting as part of its NYAH plan.
Other Banks Are Community-Oriented
Other institutions have invested in inner-city communities in various ways. Capital One Bank sponsors a student banking program that teaches high school students financial responsibility. Capital One's program is currently in place in the Bronx, Harlem and New Jersey. Goldman Sachs Bank USA invested $45 million recently to develop retail space and low-income housing in Bedford-Stuyvesant, one of the least wealthy sections of Brooklyn.
To read a press release from Citigroup click here.
Ask a Question