Comparing the New York City MTA Rate Hike to National Fares
New York's commuters have been following the headlines closely as the MTA, the city's public transportation agency, takes steps toward raising the price of unlimited monthly subway and bus passes by nearly 17% to $104 per month.
Although using public transportation in New York remains more affordable than hailing a cab multiple times a day or shelling out the money for car insurance, gasoline and a parking spot, the rate hike has New Yorkers complaining.
Do New York City-dwellers really have it that bad? Even with some recent service cuts, the city's system is still the nation's most comprehensive in terms of size. The MTA offers a number of Metrocard options, including a cheaper, not-quite-unlimited card that costs $99 each month. We took a look at public transportation fares America's ten largest metro areas to see how the Big Apple's big rate raise stacks up against other cities' per-ride and monthly costs.
Public Transportation Still a More Affordable Option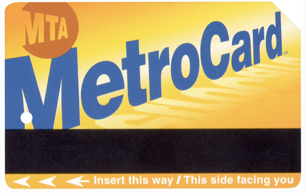 Public transportation costs are largely uniform in the nation's biggest metro areas. Boston, at $59 per month, was the most affordable for a commuter, with Atlanta's system coming a close second.
Per-ride fares in the ten largest U.S. cities ran from $1.25 per ride (Houston) to $2.25 per ride (New York, Chicago), while monthly rates varied from Boston's $59 to Miami's $100. New York's new proposal would give it the most expensive monthly fare of the ten cities sampled. Things could be worse for New Yorkers, however. Washington D.C., which does not offer a monthly pass, charges commuters $45 per week to ride its Metro system. Despite the high prices, D.C.'s train system has the nation's second-largest ridership after New York.
So is it worth moving your family out of New York and into a more affordable city because of the higher monthly fares? Probably not. Disregarding other cost-of-living variables, commuting to work each month in New York after the rate hike would cost $540 per year more than doing the same in Boston. That's a bummer, but probably not a deal-breaker. Also, consider the cost of commuting by car before ditching public transportation. Car insurance, property taxes, gasoline and maintenance can add up, and that doesn't even account for the added stress of bumper-to-bumper traffic.
Here's a look at the costs (per ride, per month) of public transportation in the nation's 10 largest metro areas:
• New York City — $2.25, $89 ($104 under new proposal) — MTA
• Los Angeles — $1.50, $75 — Metro
• Chicago — $2.25, $86 — 'L'
• Dallas/Fort Worth — $1.75, $65 — DART
• Philadelphia — $2.00, $83 — SEPTA
• Houston — $1.25, N.A. — METRO
• Miami — $2.00, $100 — Metrobus/Metromover
• Washington, D.C. — $2.15, $45 weekly — Metro
• Atlanta — $2.00, $60 — MARTA
• Boston — $1.70, $59 — MBTA
Travel For Next-to-Nothing in Mexico City
Mexico City is the most affordable large metropolis to traverse via public transportation. In the capital city of Mexico, it doesn't even cost you the equivalent of an American quarter to take a ride on the train system, which happens to be the 2nd-largest in North America after that of New York. Hong Kong is also a remarkably affordable place to ride the rails.
New Yorkers should be glad they don't live and work in London: European countries' public transit systems are substantially more expensive than those of Asia or parts of America. London and Madrid both charge more than $2.60 (US) for an average ride, and a monthly pass on the London Underground runs $154. Toronto also was more expensive than any American city, at $2.89 per ride.
• Mexico City — $0.23 — Metro
• London — $2.80, $154 — Underground
• Paris — $2.08, $74 — Metro
• Hong Kong — $0.52 — MTR
• Madrid — $2.60, $60 — Metro
• Toronto — $2.89, $34.75 weekly — TTC
Ask a Question