Top 5 Most Business-Friendly States
CNBC this week released its fourth annual study of the most business-friendly states, putting Texas at the top in 2010.
The Top 5 States
1. Texas

The Lonestar State came in as the No. 1 state this year with an overall score of 1508, bumping it up from the No. 2 spot it held last year. Having the 15th largest economy in the world certainly helps the nation's second-biggest state keep its rankings high and its residents happy.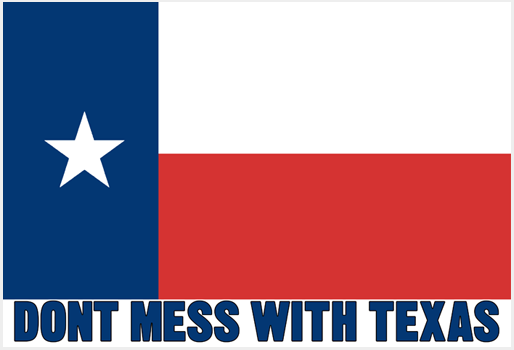 2. Virginia
Knocked from the number one spot this year, Virginia still maintains its pride by coming in 2nd. Despite dropping four spots in the economy category and six places in the education category, Virginia was able to stick near the top with its 2nd place score in the business friendliness category.
3. Colorado
Colorado takes the No. 3 spot again this year. With the help of big employers such as Walmart, Safeway and Kind Scoopers it keeps its unemployment at 8.0%, lower than Texas the top-ranked state for business. Colorado saw an impressive eight-spot jump to No. 2 in the quality of life section — must have something to do with the beautiful scenery.
4. North Carolina
North Carolina had one of the biggest jumps on this list, coming in five spots higher then 2009 when it was ranked as the 9th best business state. The state has used the weakened economy to proactively focus on improving its clean energy and tourist projections.
5. Massachusetts
Massachusetts enjoyed a three-place jump to 5th, its first time in the top five. With some of the best schools in the country, it's no wonder this state attracts — and breeds — many business-savvy professionals. Massachusetts has ranked No. 1 in education two years in a row.
How The States Were Judged
Each state was judged on ten key categories with the potential to score up to 2,500 points. The categories were weighed based on the frequency of mention when used as selling points to attract business. States were able to rack up points with information that was readily available to the public.
The categories and weights:
Cost of Doing Business (450 points)
Workforce (350 points)
Quality of Life (350 points)
Economy (314 points)
Transportation & Infrastructure (300 points)
Technology & Innovation (250 points)
Education (175 points)
Business Friendliness (175 points)
Access to Capital (50 points)
Cost of Living (25 points)
To take a closer look at the top 5 states or a peek at the bottom 5 click here.
Ask a Question