Reviewing the CARD Act Part II: The Bad
*This is the second half of a two-part look at the effects of the CARD Act after its first six months. Part one can be found here.
The Credit Card Accountability Responsibility and Disclosure (CARD) Act went to great lengths to protect consumers from the predatory practices of some credit card companies. Those issuers have responded to the legislation by skirting the rules, and in some cases, outsmarting the lawmakers in an effort to protect their revenue. About three-fourths of credit cardholders reported they liked their card contracts better now than they did one year ago, but the system is still plagued with some problems, according to research from The Pew Health Group (PDF).
Here are a few ways companies have been able to get around the CARD Act to continue to prey on consumers:
Penalty Interest Rates

One of the CARD Act's main objectives was to keep interest rate hikes under control, but it hasn't completely stemmed the movement toward higher rates and the existence of penalty interest rates.
Banks raised their lowest advertised credit card rates by an average of 6% percent between July 2009 and March 2010, according to Pew. This was a huge improvement over the previous year's 23% spike, but the highest advertised rates went up 17% compared to just 13% in the previous period.
Penalty interest rates hung around, as about 94% of cards offered by banks and 46% of cards from credit unions included penalties for those who made late payments or failed to use their cards. New rules that forbid inactivity fees and limit late fees should cut down on the penalty fees assessed by issuers. The average penalty fee from banks recently hit $39, but soon will be capped at $25.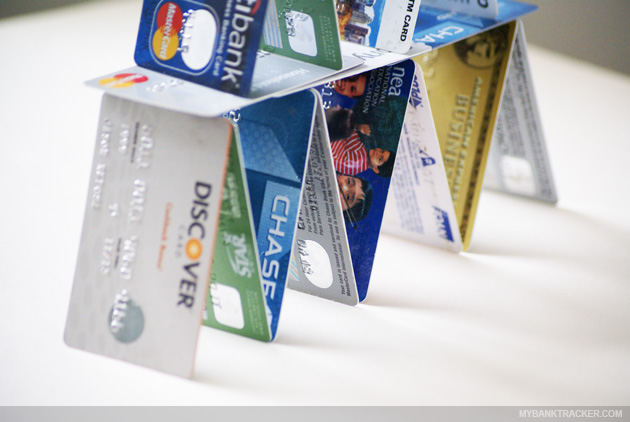 Cash Advances More Expensive
Performing transactions such as cash advances and balance transfers got more expensive over the past year. The average fee for these services through a bank-issued credit card rose to 24.24% in March 2010 from about 10% in July 2009.
If you're looking to save money on cash advances or balance transfers, cards issued by credit unions averaged a fee that was about half as steep as their bank-issued competitors.
CARD Act Info
The CARD Act was enacted in 2009 but did not become law until February 2010. It was created in an attempt to create a more fair and transparent credit marketplace. The legislation was sponsored and eventually approved by Democratic President Barack Obama but was backed by 90 of 95 Senate voters and highly regarded by Democrats and Republicans alike.
Ask a Question