Travel Tips That Won't Break the Bank
Admit it: You have daydreamed of sandy beaches and cold drinks on more than one occasion during your workday. Although thoughts of rest and relaxation are enticing, the hefty price of travel often keeps people from taking advantage of their vacation days.
Here are some tips to make sure you get the best deal for what you are paying so you can get a well-deserved break.
It's All About The Timing
During peak travel seasons, the cost of hotels, airline tickets and other travel related expenses skyrocket. For example, using an online ticketing search engine we looked up the following flights from LaGuardia Airport in New York City to Miami International Airport in Miami, Fla.
New York to Miami
Aug. 16 to Aug. 23: Cheapest Tickets — $164
Dec. 24 to Dec. 31: Cheapest Tickets — $303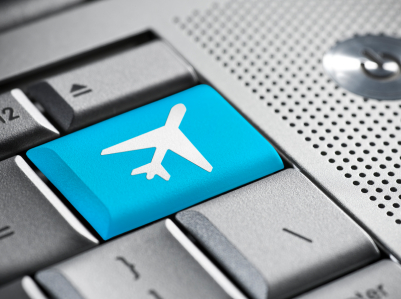 Understandably, ticket sales increase around holidays, dates such as Spring Break, or high-volume tourist seasons. If you avoid traveling to popular destinations at these times the money you save could be spent on better hotels, restaurants and bars. Choosing to travel on a weekday can also significantly cut travel costs.
Consider Travel Packages
A great place to start your search is to find out how much a trip to your destination costs without any deals. If you make your budget based on that number it will be easier to separate the bad deals from the good ones. Once you find something that looks like a great deal, you can compare it to your budget and go from there.
If you take some extra time and really do your research on the Internet, you could find great deals around the corner. You can sign up to get E-mail alerts about promotional deals offered by airlines and travel sites. Some popular sites are Kayak.com, Expedia.com, Travelocity.com, Priceline.com, and Orbitz.com.
Strength in Numbers
Many people choose to spend their vacation time visiting friends and family. How about taking them with you instead?
Vacationing in large numbers can be more affordable if you find certain group deals. Although this may be challenging in terms of organization the low prices and quality time can provide a big payoff. You can also get better deals on tours and other attractions. There are many rental houses located in popular vacation sites that offer a beautiful place to stay near many tourist sites. Also, you can get in touch with your inner chef or bartender to save money on restaurants and alcohol.
Push Past Your Comfort Zone
Traveling abroad may seem like an intimidating and expensive vacation, but many countries have lower costs of living that could save you money in the end. SmartMoney.com compiled a list of smart vacation spots for your dollar, including Buenos Aires, Dublin, Sydney, and other international destinations. Get in touch with your inner explorer and check out a new destination. Many are saying that now is the best time to travel to Europe so why not take advantage?
Consider a Travel Agent
If you aren't a savvy travel researcher, looking into a travel agent can be a big help. Travel agents know the best deals and destinations. You can just give them a price range and they will find something for you. Using a travel agent can help you save time as well. The best thing to do before booking a travel agent is to ask around to family and friends to find an agent with reputable track record.
Everyone gets to the point where a vacation is almost necessary. A little break from work and the day-to-day grind can provide a new lease on life and more motivation to get things done. If you are smart about it there are plenty of ways to spend a little — but not too much — extra on yourself.
Ask a Question