Wells Fargo to Hand Consumers Financial Reform Burden
Wells Fargo won't be the only one paying for the restrictions put in place recently by the government. It will be you, the consumer, who will end up helping the institution make up lost revenue.
John Stumpf, Wells Fargo CEO, told BusinessWeek that the bank might pass along to customers some of the costs levied by the Dodd-Frank Wall Street Reform and Consumer Protection Act. Stumpf said customers might see new fees from their banks as a result of the legislation. The executive's quote comes in the wake of Wells Fargo cutting off the availability of free checking for new customers, and Bank of America and JPMorgan Chase hinting at changes to fee structures.
How it Could Affect You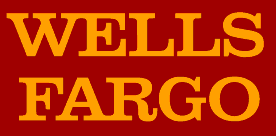 If large numbers of banks begin adding fees to previously free accounts, the consumer will be the one to suffer.
Wells Fargo, which maintains more branches than any other U.S. bank, made a big splash when it curtailed its standard free checking account. A drastic move such as that by such a large financial institution could very well start a domino effect, resulting in bank after bank doing away with free accounts. Wells Fargo didn't ramp up costs too much, adding a $5 monthly fee for customers who do not meet certain activity or balance requirements.
Some small banks and credit unions could stand to benefit from this sort of consumer-unfriendly behavior from the mega banks. If community banks and credit unions continue to offer free checking and relatively decent interest on other accounts, they could lure customers away from the big banks who were punished most severely by the government.
Why Banks Need the Money
Big banks aren't exactly struggling right now. The nation's biggest institutions reported huge first-quarter profits and solid second-quarter returns. But they stand to take a small beating at the hands of the government's new financial regulations. Wells Fargo started prepping for the revenue hit by announcing this month the closure of 638 lending branches.
Hidden in the 2,300 pages of new rules for Wall Street are some provisions that could dent Wells Fargo's bottom line. Big banks will no longer take as much from merchants on debit and credit card fees, and lucrative trading of derivatives and other products will be limited.
Ask a Question