Fixing the Broken U.S. Housing Market
Financial reform has been a topic of many conversations of late, and now a whole new variety of reform is taking the spotlight. The Obama administration is planning on convening August 17 to discuss the future of government-backed mortgage companies Fannie Mae and Freddie Mac.
About The Two Companies
Both companies were created by the government as a combination of a private company and federal loan agency. The goal was to make mortgages more available to the public. According to an AP release, "They own or guarantee about half of all U.S. mortgages, or nearly 31 million home loans worth more than $5 trillion."
In 2008 the companies nearly faced a collapse because of falling home prices. Things are still looking grim: Fannie Mae reported a loss of $11.5 billion in the first quarter of 2010 and Freddie Mac was right behind with a loss of $6.7 billion in the same period.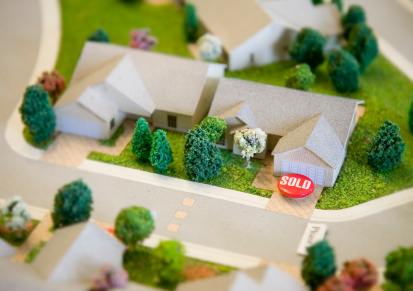 What Will Happen Next
In a television interview with "Meet the Press," U.S. Treasury secretary Timothy F. Geithner said, "We're not going to preserve Fannie and Freddie in anything like the current form. We're going to have to bring fundamental change to that market." Geithner also mentioned a "comprehensive reform proposal that protects taxpayers, institutes tough oversight, restores the long-term health of our housing market, and strengthens our nation's economic recovery."
Easier said than done, the nation will just have to wait until mid-August to find out the details of how the administration plans to fix the country's housing-finance system. A proposal, expected to be submitted in January, could outline a plan to overhaul Fannie Mae and Freddie Mac.
What the Government is Doing Now
The government's Housing Finance Agency Innovation Fund was established earlier this year to protect the nation's hardest hit housing markets. The first wave of funding from the program went out July 23. It was meant to aid families in states hit hardest by the recent housing downturn. The government created it in hopes it would provide relief to those struggling the most, until something bigger arrived.
To compare mortgage rates in your area check out this mortgage calculator to find the best deal for you.
Ask a Question