Rethinking Retirement During The Recession
The national budget deficit has many people on edge, especially when it comes to retirement. It is predicted that those who are well off will most likely see an increase in taxes and cuts to social security benefits.
There are a number of things you can start doing to try and avoid these negative repercussions of the recession:
Hold Off on Retirement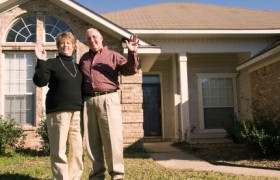 Many Americans dream of the day they get to retire, and the thought of waiting longer for retirement could be just as unappealing as having their benefits slashed. Americans begin receiving retirement benefits at age 66. That number is expected to rise to 67 for those born in 1960 or later. If you are able to hold off until 70 to claim social security, you will begin with a bigger check.
Fund a Roth IRA

This is great way to avoid higher tax rates, because funds are tax-free when withdrawn in retirement. If you have a higher income you have the option of funding a Roth 401(k) through your employer. To learn more about funding a Roth IRA read this article about the products.
Steer Clear of Long Bonds
If you end up buying long-term bonds close to retirement, you could contribute to inflation, increase interest rates and lower bond prices. A better alternative would be to load up on longer-term securities that are Treasury Inflation-protected.
To learn more about these tips or more measures you can take during this downturn, read the article "Deficit Moves: Work Longer, Fund A Roth and Avoid Long Term Bonds," by Brian Wingfield of Forbes.
Ask a Question