Direct Deposit Helps Businesses Go 'Green'
Sure, money is already green. But you can make it even "greener" by taking one easy step: Direct Deposit.
Your next paycheck could be the key to your next shopping spree: a new suit, weekend getaway or summer concert ticket. But it might not even cross your mind that your paycheck — along with the countless others printed each week — is made out of paper. By switching to a paper-free digital payment system such as Direct Deposit, you can do the environment and your bottom line a serious favor, according to a Pay It Green survey.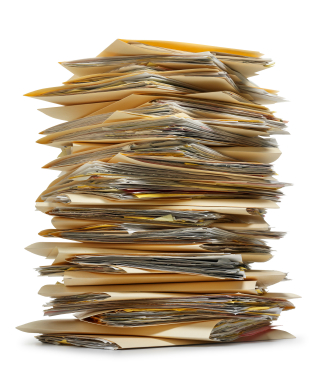 Benefits of Direct Deposit

If your 300-employee business switched to Direct Deposit instead of issuing bi-weekly paper paychecks, it would save 121 pounds of paper per year, according to the survey. In addition, your company would avoid releasing 1,159 gallons of wastewater into the environment, save 45 gallons of gasoline and keep 346 pounds of greenhouse gases out of the atmosphere.
As if that wasn't enough, it turns out you're not only going green, but saving your business some green. Businesses that use Direct Deposit for payroll could save anywhere from $2.87 to $3.15 per paycheck, according to the study. If your business pays 100 employees, this would amount to $19,000 per year in savings. Even small businesses can benefit from taking small steps toward environmentalism: A business with 25 employees could save $2,000 per year.
Despite the potential benefits of Direct Deposit, only 72% of people currently use the service. Just 40% of small business employees receive their paystubs digitally, with many citing the fact that their employer does not offer Direct Deposit as their reason not to. Consumer services, food services and construction businesses typically issue the least Direct Deposits per employee.
Other Ways to go Green With Your Money
Given the rise of mobile banking, it's easier to view your statements on the go from your phone. Heck, with Chase's new Quick Deposit feature, you don't even need to waste an envelope or ink to deposit your checks.
Take advantage of these upgrades, if possible. You'll save yourself some time, in turn conserving resources and preserving the environment.
Pay It Green is an organization that promotes the use of environmentally sustainable practices within the financial industry. It is backed by NACHA, The Electronic Payments Association.
Ask a Question