Mango Financial Offers Banking to the Unbanked (Interview With Co-Founder)
Mango Financial is a relatively new retail banking firm geared toward serving populations which typically might not seek out traditional banking services.
Mango, which is based in Austin, Texas, was created by Bertrand and Roy Sosa, the brothers behind prepaid debit card business NetSpend Corporation. Mango currently is physically located only in Austin but plans to expand to new locations. Mango Financial's service can be used remotely through prepaid debit cards.
We got the rundown on what Mango can do for consumers and where the company is headed from Bertrand Sosa, Founder and Partner of MPOWER Ventures and Founder and President of MPOWER Labs:
What was the motivation behind starting an institution such as Mango Financial? What was the mission statement or goal?
"My brother and I have over a decade of experience in the financial services industry serving unbanked and underbanked consumers. That experience taught us a lot about the needs of unbanked and underbanked consumers, and as we looked at the options available from their perspective, we realized we had the opportunity to create a better experience all the way around.

Today you have many banks, but for one reason or another, a large chunk of the population is not choosing the products and services they have to offer. At the other end of the spectrum, you have alternative financial service providers like check cashers, payday lenders and grocery stores that have service counters that offer services like walk-in bill payments, check cashing, money orders or money transfer via service like Western Union. The reason you have those businesses is they meet a huge demand by people who need those services.
But we think those services don't always meet that need in ways that serve the interests of their consumers. In the worst cases, the costs is too high – consumers pay exorbitant fees that force them to sacrifice long-term financial goals in order to pay a bill or cover an expense today. And in the best cases, it's just not a great customer experience – consumers with little available time or money spend it shopping around for the best value or conducting multiple transactions with different providers each collecting a fee in the same store.
Contrast that with the experience banked consumers enjoy where you can get your brokerage account, checking account, savings account, insurance, etc. from one provider and see it all in one dashboard. That doesn't exist for underserved consumers so we took on the challenge to come up with a comprehensive product set and cohesive experience and to deliver it at retail in an environment that's new and fresh and really stands apart from the options available today."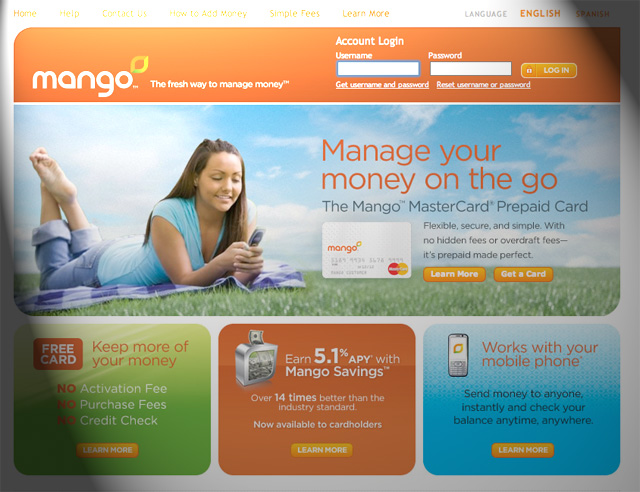 How could someone stand to benefit by opening a Mango prepaid card?
At Mango, we offer more than a prepaid card, the card is a gateway to a growing range of financial services consumers can use to manage their money. In addition to putting their money to work earning 5.1% APY with a linked savings account, Mango cardholders in Austin can come to the Mango store to pay bills, send money internationally, load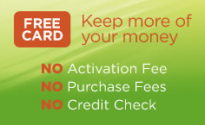 paychecks directly onto their cards, withdraw only the cash they need from the ATM, use the self-service kiosk to manage their accounts or use the card's integrated mobile capabilities to send money via text message domestically or check balances.
Because Mango is a one-stop shop, we save our customers time. We also save them money – the typical unbanked household in Austin pays between $230 and $918 to cash paychecks over the course of one year. Mango customers pay as little as $10 because paying a one-time membership fee of $10 gives our customers unlimited check loads."
Mango does not currently have in-person locations across the U.S. Is it possible for people outside of Texas to use the service? If yes, how does Mango make it easy for them?
Yes, anyone in the U.S. can get the Mango MasterCard Prepaid Card online at www.mangomoney.com in just a few easy steps and enjoy select services, including the high-yield savings account, Direct Deposit and integrated YAP™ branded mobile money transfer service from Mango sister company MPOWER Mobile which allows cardholders to use account funds to send and receive money anywhere in the U.S. with a text message.
The card comes loaded with free features, including activation, purchase transactions, online account-to-account and bank transfers, direct deposit, customer service and always-on online account controls, and Mango waives the monthly service fee for customers who load $500 or more.
Cardholders can choose from a broad and flexible range of options for adding funds to their Mango cards. In addition to loading cash at thousands of retailers nationwide, or receiving funds via YAP on their mobile phones from other accountholders, Mango Members can instantly add money each pay period at no charge with Direct Deposit. They can also send money between Accounts online at www.mangomoney.com or transfer money from a bank account to a Mango account at no cost.
"Finally, because it's a MasterCard, they can use the card to shop anywhere in the world MasterCard is accepted and withdraw cash from ATM's worldwide."
What do you foresee in the future for Mango Financial?
"Over the next year, we're planning to add innovative, new products and services like prepaid wireless, loans and mutual funds and over the next few years will grow our retail footprint though a mix of anchor corporate stores in key markets and through partner merchants. Over the long term, we hope to define a new standard for how underbanked and unbanked consumers are served at retail."
Your Reaction
If you've used or think you might use Mango Financial, use the comments section below to tell us your thoughts:
If you haven't used Mango, would you?
Ask a Question