Parents Focus on Financial Literacy Lessons
The financial lessons parents teach their kids are among the most important pieces of a healthy childhood, according to a Merrill Lynch study.
The survey, released by Bank of America®, analyzed the habits and complexities within affluent American families and what sort of financial advice they pass on to their children.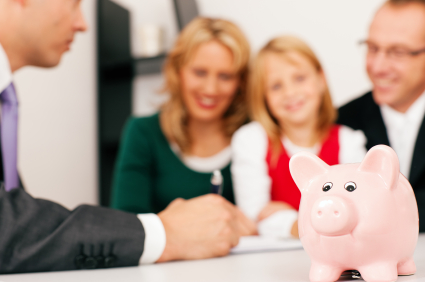 Financial Know-How Important
More than half (51%) of the affluent parents who responded to the survey said that "financial know-how" was the most important life lesson to teach their children. The only life lesson that ranked higher was "maintaining a close relationship with family," and that only topped financial knowledge by a 3% margin.
"Cash and debt management, along with their children's financial literacy, have become increasingly important to our clients as they juggle numerous and often competing financial demands," Dean Athanasia, head of Bank of America® Global Wealth and Investment Management, said in a release.
One trend that is catching on is passing on advice from financial advisors or other finance professionals to their children. Nearly three-fourths, or 74%, of wealthy parents have shared some form of advice they received from an advisor. A smaller-but-sizeable number — 17% — of parents have actually invited their children to discussions with them and a financial advisor.
The lessons parents most frequently pass along to their children:
The importance of managing a budget (42%)
Investing for retirement ahead of time (32%)
Managing a checking or savings account (30%)
Managing and paying down debt properly (25%)
Wealthy Americans, despite their presumed financial know-how, often turn to financial professionals for advice and expertise. According to the survey, 57% of affluent Americans turn to financial advisors for personalized advice. The most common reason the wealthy use financial advisors is to obtain updates on whether they are on track to reach their financial and investing goals.
Click here to view Bank of America®'s release.
We spoke with some New Yorkers to see how they plan to prepare their children for the financial world:
Ask a Question