Renters to Benefit From Financial Reform
The Dodd-Frank Wall Street Reform and Consumer Protection Act affected banks, consumers, merchants and homeowners in various ways.
As it turns out, renters could benefit from some of the provisions included in the legislation, according to The National Law Center on Homelessness and Poverty.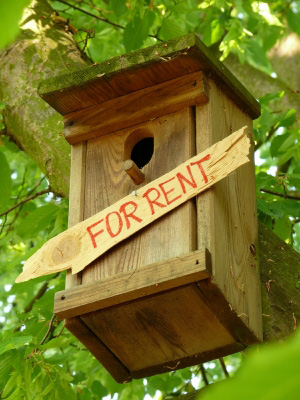 Tenants Protected
The act extends the (PFTA) two years from the end of 2012 to the end of 2014.
The PFTA is a law that protects tenants living in foreclosed properties. Under the law, renters have at least 90 days from the sale of a foreclosed building to find a new place (if the new owner wants to remove them). Instead of the 90-day period starting when foreclosure warning signs were posted, the protective period will now start whenever the building is legally considered sold.
Low-Income Assistance
The law also supplies $1 million in new funding to the government's Neighborhood Stabilization Program (NSP).
NSP provides money to repair and rehabilitate housing in blighted communities. At least 25% of the funding going to NSP must go toward low-income housing. The government's housing department will also receive funding for a new program to help tenants living in foreclosed properties. Funds for this program must be approved and provided by Congress, as they were not included as part of the act.
Ask a Question